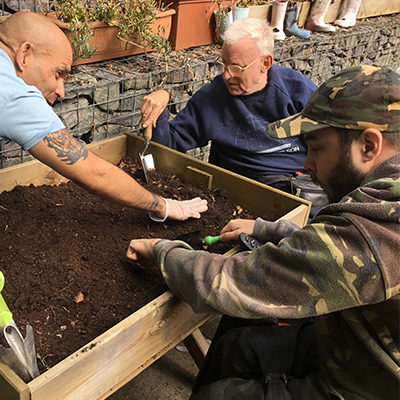 We understand that for someone with a physical disability, getting out and enjoying the outdoors and gardening is a challenge.
It has been proven that there are important mental and physical health benefits to spending time outside, not only being active but also just being outdoors. Everyone can benefit from the mood boost and other health effects of being outside.
We have wonderful outdoor spaces for everyone to enjoy. We are surrounded by two acres of land which includes wooded areas, patio with seating, sensory gardens and raised beds that ensure everyone can enjoy planting and nurturing plants.