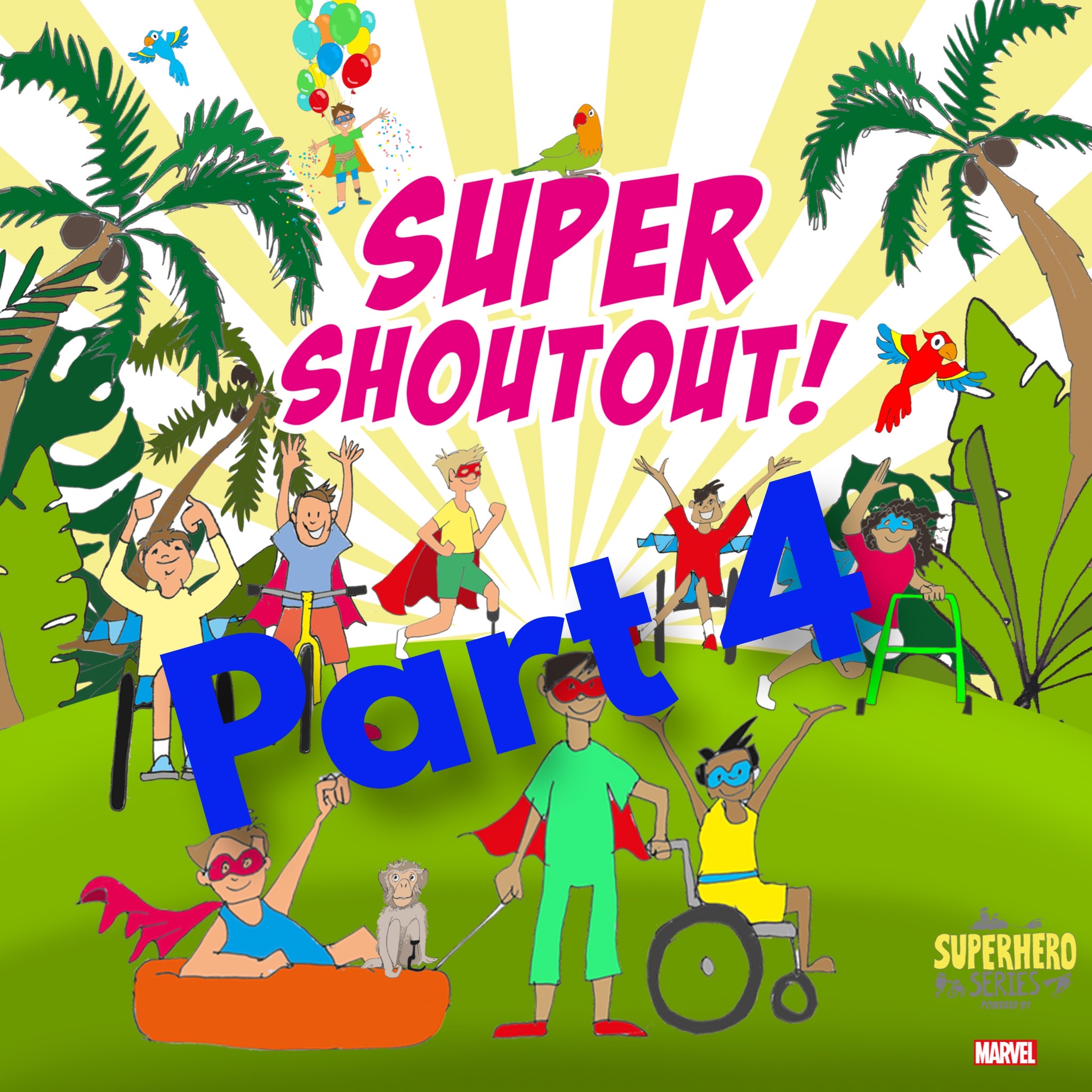 The Final Countdown!
11 Aug 2023
On the eve of the amazing Superhero Tri we profile Paralympian Jess Hunter and her team, 'The Besties!' Jess and her family and friends are the embodiment of this amazing all-inclusive event and we cannot thank them enough, along with the other teams, for the incredible fundraising they are inspiring to support the enabling services of White Lodge.
Team Name – The Besties! (Jess, Sam, Kim, Emma & Jason)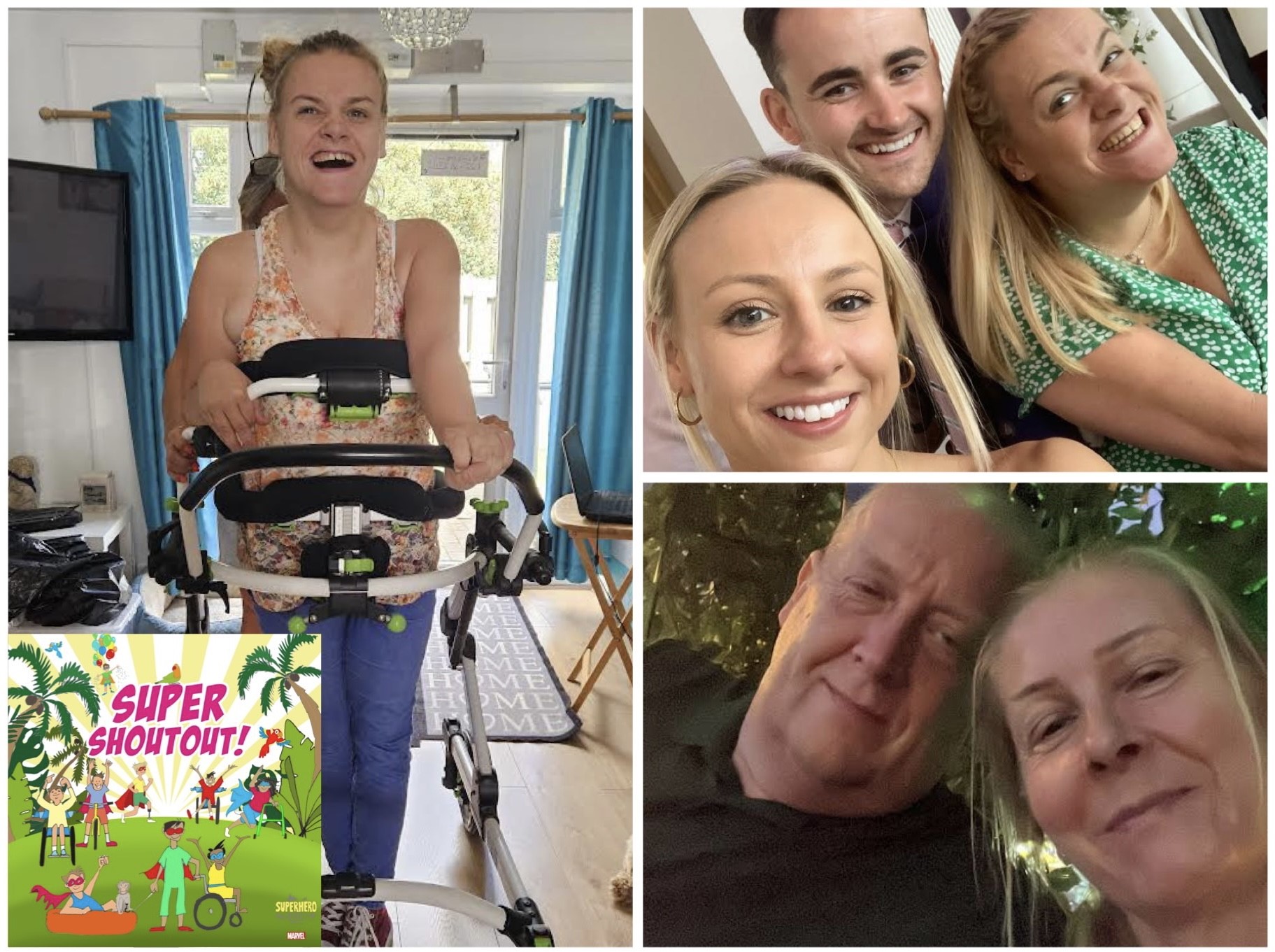 Just Giving Page: https://www.justgiving.com/page/besties-triathlon
Superhero: Jess Hunter
"White Lodge is a place that has been close to our hearts and has offered Jess so much support over the years so we have decided to give something back and raise as much money as possible for this amazing organisation.
Jess has cerebral palsy, is non-verbal and uses a wheelchair. Jess went to nursery at White Lodge from the age of 2 until 4 and they really helped her build the fundamentals of living an independent life!
The access to physio and speech therapy, not only helped Jess's physical health but gave her the tools needed that enabled her to go to a mainstream primary school, Ashford Park with both her sisters Lauren and Kim.
Jess was in the Great Britain Boccia Squad for for nearly 10 years. She participated in the London Paralympics in 2012 which was an Amazing experience!! Her pair came 5th and beat Canada in their final game!! Throughout Jess' Boccia career White Lodge gave her access to their hydro pool to help relax her muscles and joints after training.
On Saturday the 'Besties' (aka Jess, Sam & Kim) along their sidekicks (Emma & Jason) will be jointly swimming 150m, pushing Jess in the kayak. Kim will be cycling alongside Jess, accompanied by
Sam, Emma and Jason. Finally, Jess will be walking the full 1km using a walker with the help of Kim and Sam!".
Good luck everyone!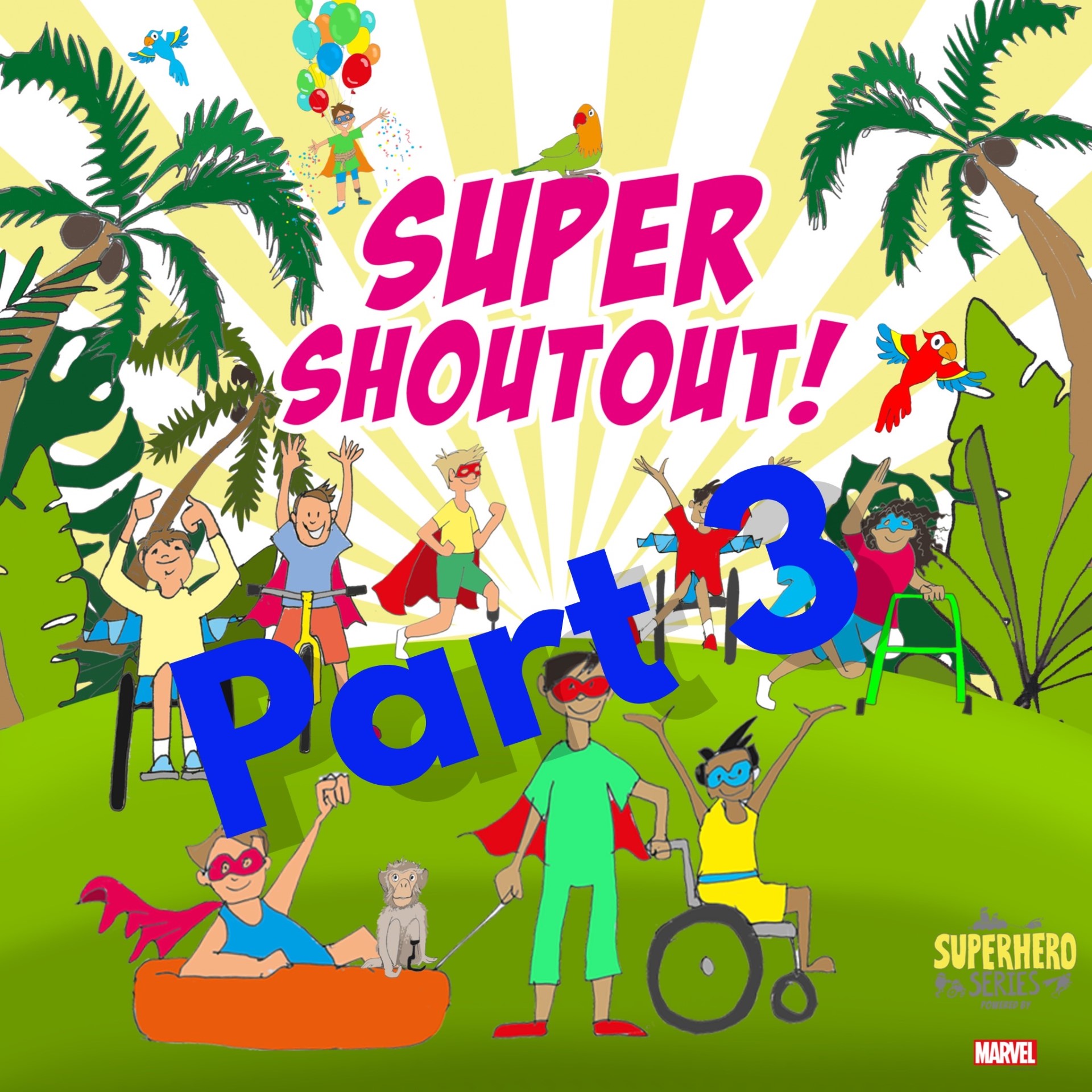 The Big Countdown - Part 3!
09 Aug 2023
In part 3 we introduce you to 7 new Superheroes and their teams which are all being assisted by the powerhouse support of Team Gartner! Gartner, the management consulting corporate based in Egham, are once again volunteering their amazing staff team to help propel our superheroes around the Eton Dorney triathlon course. We cannot thank them enough for their physical and fundraising excellence!
Team Name – Gartner & Michael, Joe, Harry, Maureen, Russell, Tasha & John.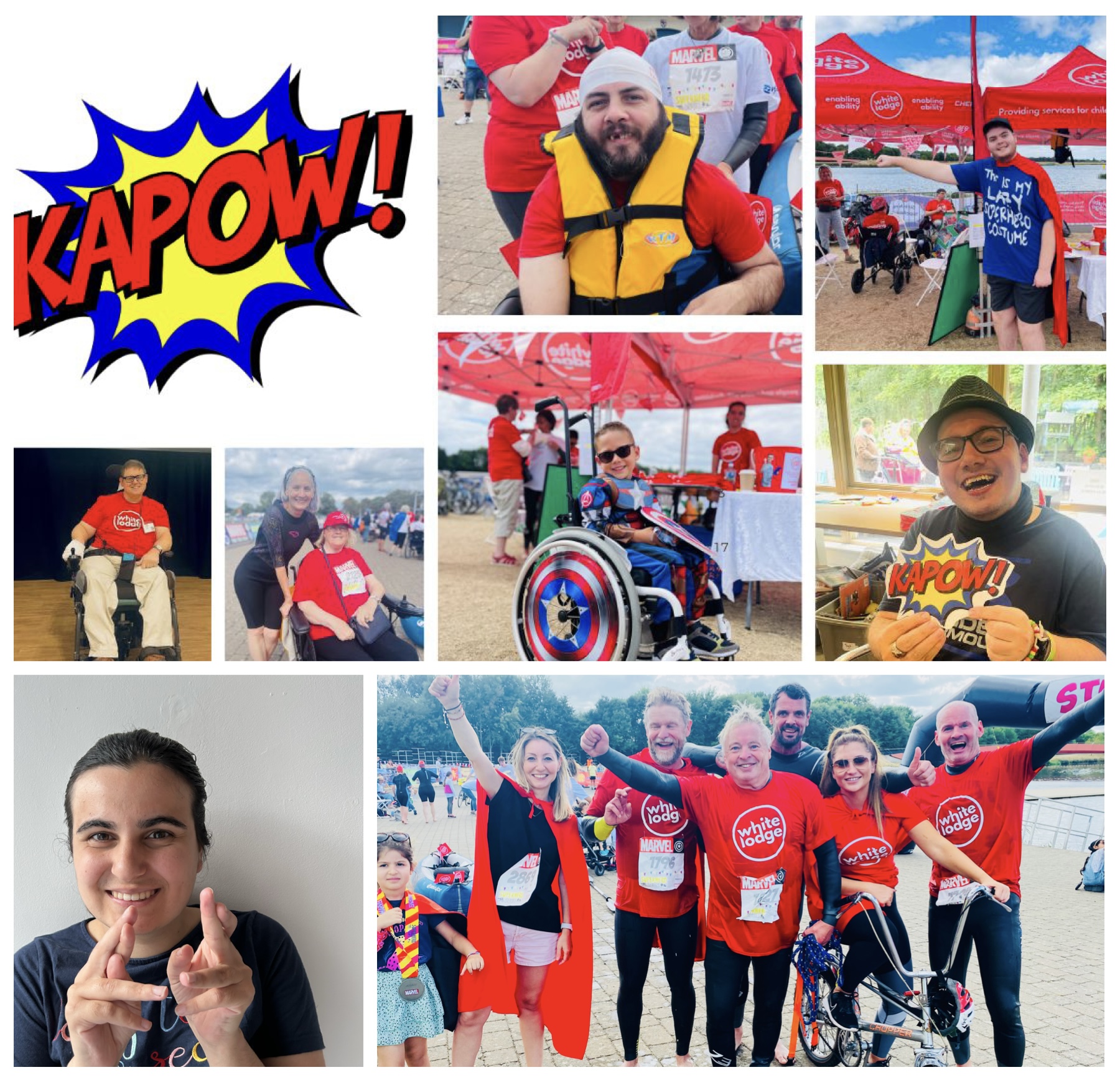 Just Giving Page: Gartner is fundraising for White Lodge Centre (justgiving.com)
Harry:
"Harry is a 7 year old cheeky, happy with the most wonderful smile that everyone who meets comments on. Harry has cerebral palsy, and started going to White Lodge at just over a year old for physio therapy with the wonderful Hazel. Harry also went to the White Lodge nursery for 3 years before he started mainstream school in September 2021. White Lodge is a huge part of Harry's success and early years. The support we received was second to none. Harry took part in his first Superhero series last year and loved it! The event is so incredible and like nothing we've been to before. Being able to attend an all inclusive event with people with all disabilities was incredible. We can't wait to do it all over again this year."
Joe:
Joe has been visiting our Pulse day centre for over a year now, Joe has Autism and well as Dyspraxia and Epilepsy. Joe is being supported by sidekick Claire Jackson who volunteers at Rendezvous and a wonderful entourage of Claire's Anya daughter and friends!
John:
John contracted Meningitis soon after he was born, which seriously developed his physical development. John has been reliant on a wheelchair since he was 6 years old but despite his challenges John continues to live a fulfilled life. He's been coming to White Lodge for nearly 40 years and is now an Ambassador for the charity, spreading awareness of disability through his inspiring talks. John can't wait to take on the Superhero challenge once again.
Maureen:
Maureen Dennis suffered a cervical spine cord injury in 2011. Maureen has been attending physiotherapy at White Lodge since 2015 and is making amazing progress on walking. Maureen is being supported by her PA Debra and can't wait to take on the challenge again!
Michael:
Michael has Cerebral Palsy and epilepsy. He attends the Rendezvous day centre twice a week and therapy once a week in Rendezvous. He absolutely loves all the marvel movies and characters especially Deadpool and Thor, and is super excited to get unleash his super powers!
Russell:
Russell has been attending Rendezvous since 2016, Russell suffers from a rare neurological recessive disorder called Ataxia Telangiectasia . Russell is a massive Marvel fan and will be dressing up as his favourite hero Thor! This year Rus has pledged to walk across the finish line!
Tasha:
"My name is Natasha, but I don't mind being called Tash or Tasha and I'm 24 years old. I have been using White Lodge since I was 4 when I came for the holiday playschemes, and I now go to Rendezvous as a member, and a volunteer! I am looking forward to the Superhero Tri as I love raising money for charity."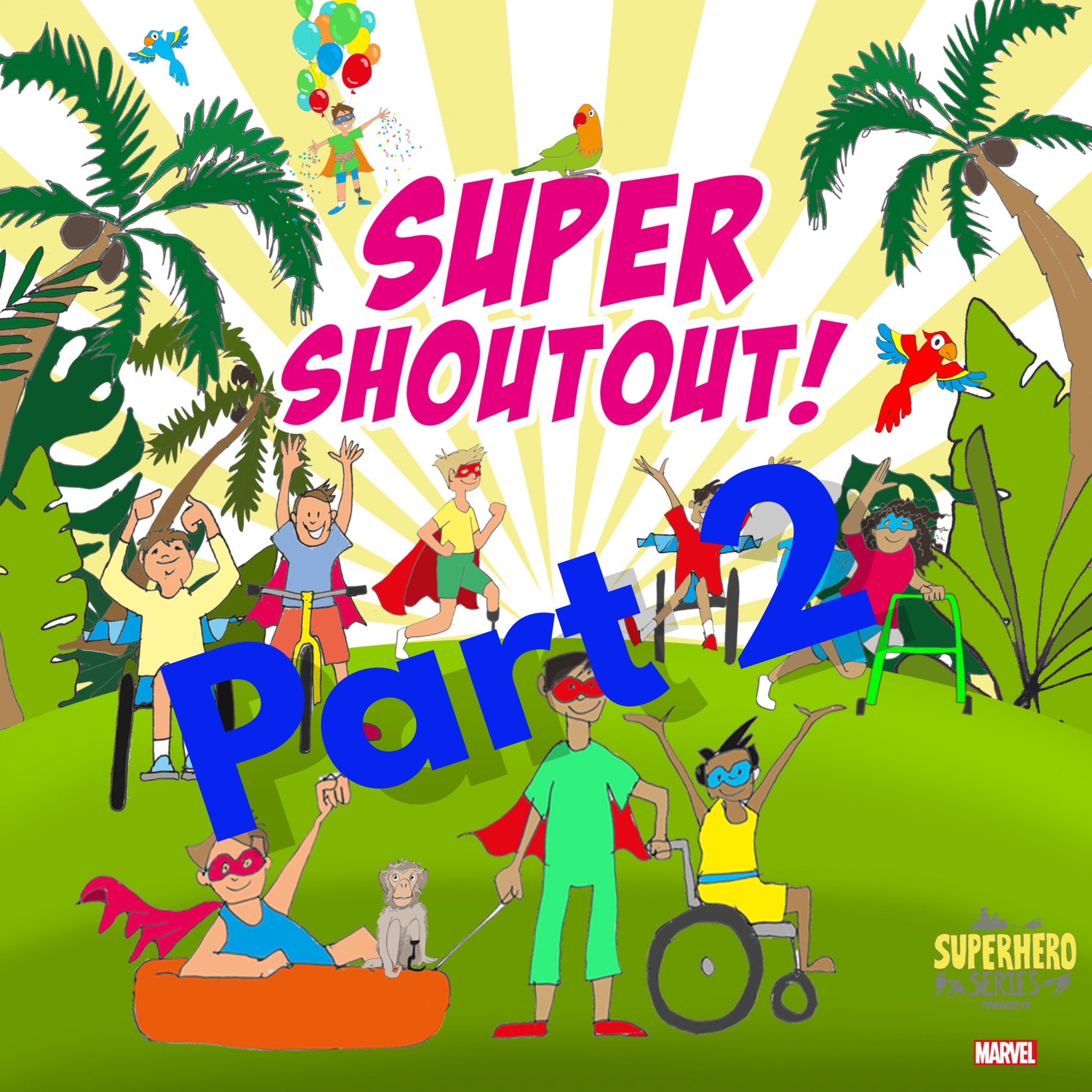 The big countdown to Superhero Tri! - Part 2
08 Aug 2023
In part 2 of the Superhero Tri Countdown we introduce you to 3 more of our incredible Super Heroes!
Team Name: Musketeers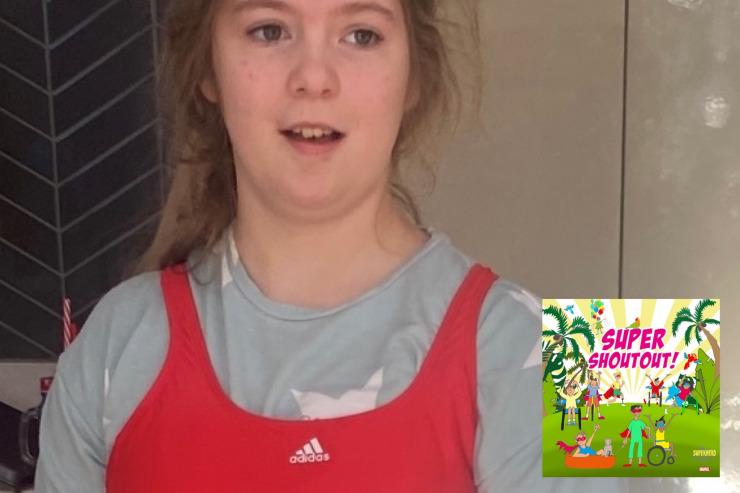 Superhero: Megan Fahey
Just Giving Page: https://www.justgiving.com/page/stephen-fahey-1690466299015
"This is Megan our daughter. A real-life superhero. You can obviously tell this because she wears her swimsuit over her clothes!
Those that know Meg will know she is the most amazing person and actually does have real life superpowers. Like the power to work any electronic device, without being able to read instructions, the power to sense how you feel, without understanding what you say and the power to make your day, without being able to talk your language, with her kindness and hugs.
Megan has epilepsy and cerebral palsy as a result of brain damage from a cerebral abscess she had when she was just 3 months old. This, like it or not, has given Megan the Peter Pan like powers of eternal youth as despite being a growing teenager her global development delay means she has the cognitive age of a toddler. That's not going to change as she gets older. These powers can obviously be problematic for us. Like the power to empty the fridge and cupboards continuously, the power to get in the shower fully clothed, the power to refuse to get on the school bus every day so you have to drive her across Walton bridge in the traffic, the power to bite, scratch and hit her parents, teachers and carers and the power to not sleep and keep everyone up every night.
Given this we will be forever grateful to The White Lodge Centre for the support they have given us over the last 14 years (so far) in dealing with these challenges.
To show our support we are taking part in the annual White Lodge Superhero Triathlon (see link below). It may sound simple but I can assure you it will be chaos and probably lead to a lot of tears. Running the Marathon again would be a cakewalk…
If you've got this far then please check out the just giving link below and consider supporting us - no matter the amount. If not, then at least this raises awareness of a fantastic charity."
Team Name: Supertisors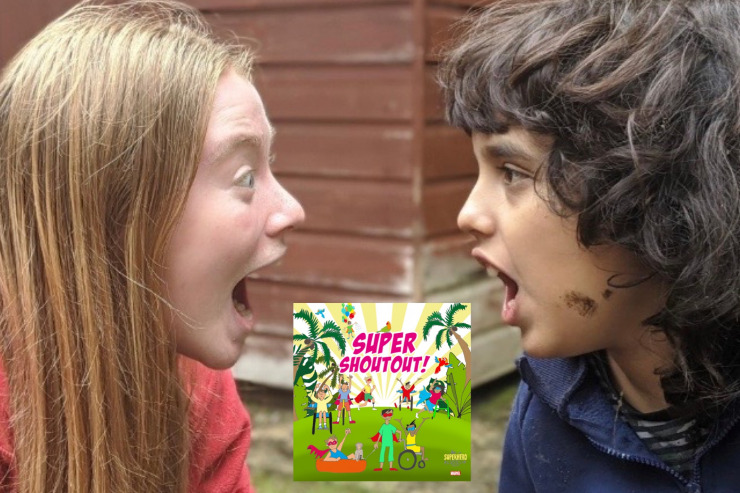 Superhero: Katie Blackford​​​​​​​
Just Giving Page: https://www.justgiving.com/page/katie-blackford-1686421634346
"My name is Katie, I am 21 and I am completing the super-tri with my fellow supervisors Lauren and Molly. As supervisors for the play and youth clubs, we see first-hand the lifeline White Lodge provides for so many families to access life changing respite. We are united in our passion to provide schemes that allow young individuals to access fun, fulfilling experiences in an environment in which all their needs are met. To take part one of us has to have a disability, I have Crohn's disease which makes this event slightly more challenging for me, but it couldn't be for a better cause, at an event which is accessible for everyone!"
Team Name: Golding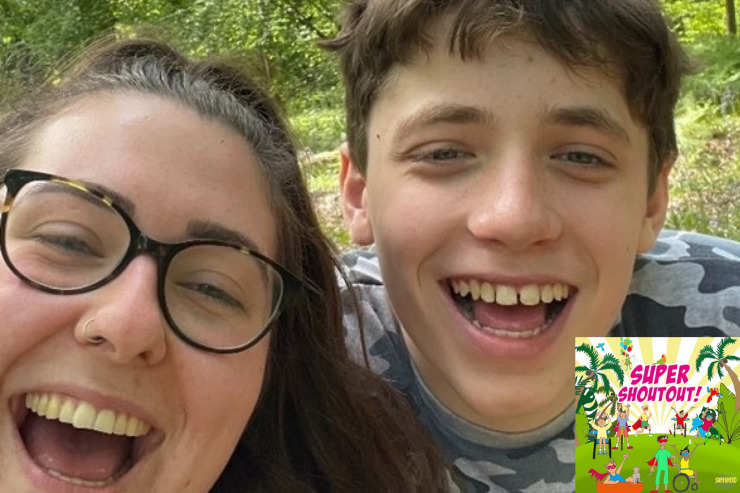 Superhero: Archie Golding​​​​​​​
Just Giving Page: https://www.justgiving.com/page/isabel-henderson-1686252027253
"Archie is 15 years old; he is autistic, non-verbal and has a severe learning disability. He requires support in nearly all aspects of his day-to-day life and can find situations overwhelming and challenging at times. Archie, I (Isabel Archie's carer) and his dad will be taking part in the superhero tri to show that people with complex support needs can do things everyone else can, they just need the right support and adjustments to do them. Archie has been attending White Lodge since he was little and now attends the 12-18s Youth Schemes at the weekends and during the holidays. There is so much on offer to keep him stimulated and his sensory needs met e.g. cooking, swimming and trips with his school friends. White Lodge enables Archie to access a variety of activities and for his family to have some respite (and for Archie to have a break from them!)."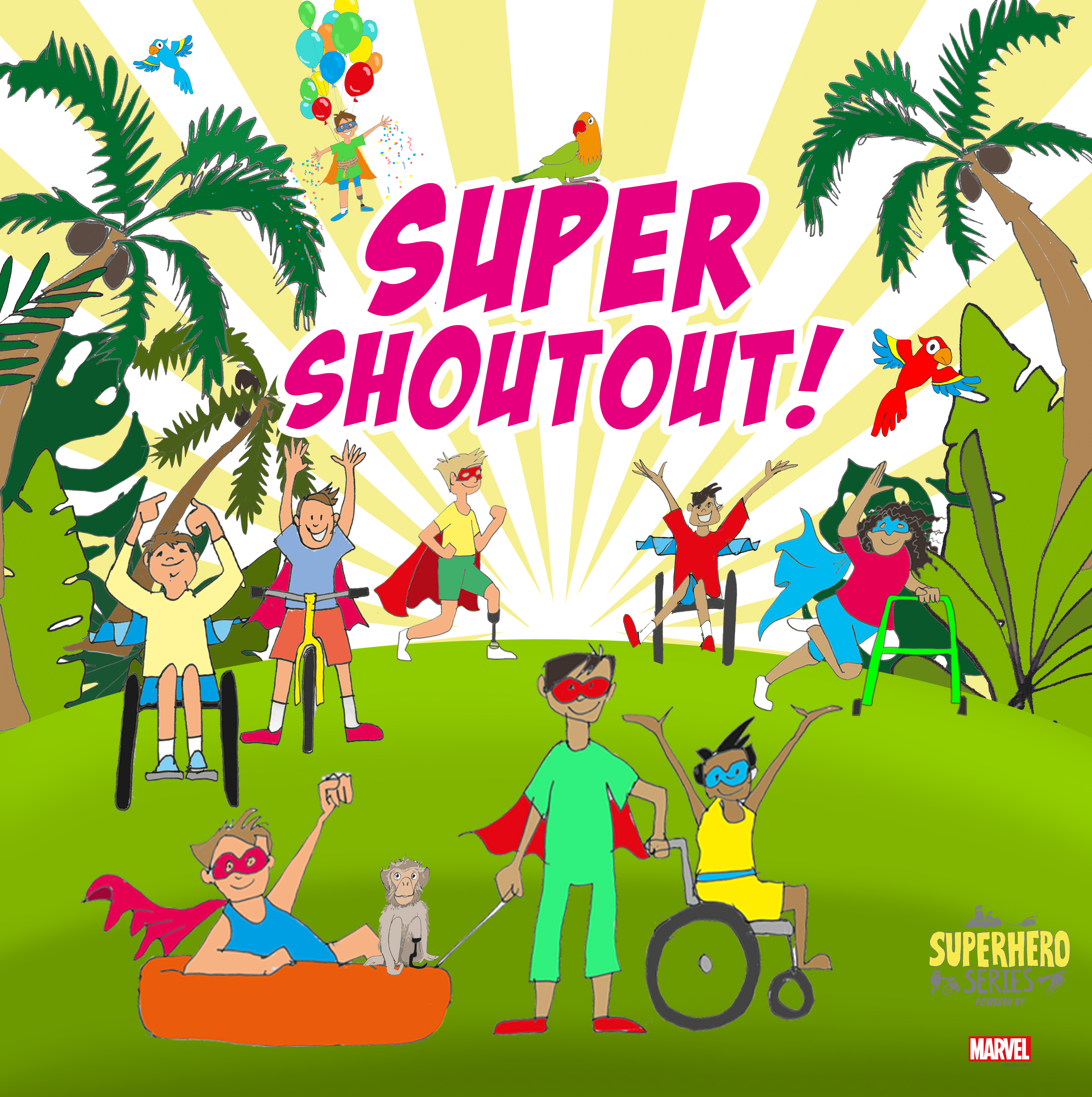 The big countdown to Superhero Tri! - Part 1
07 Aug 2023
This Saturday (12th August) the annual Superhero Tri takes place at Eton Dorney Lake. This inspiring all inclusive event enables people of all abilities achieve something truly special via water, bikes and trainers!
Part one of our countdown focuses on three of our Superhero teams!
Team Name: Skeates and Friends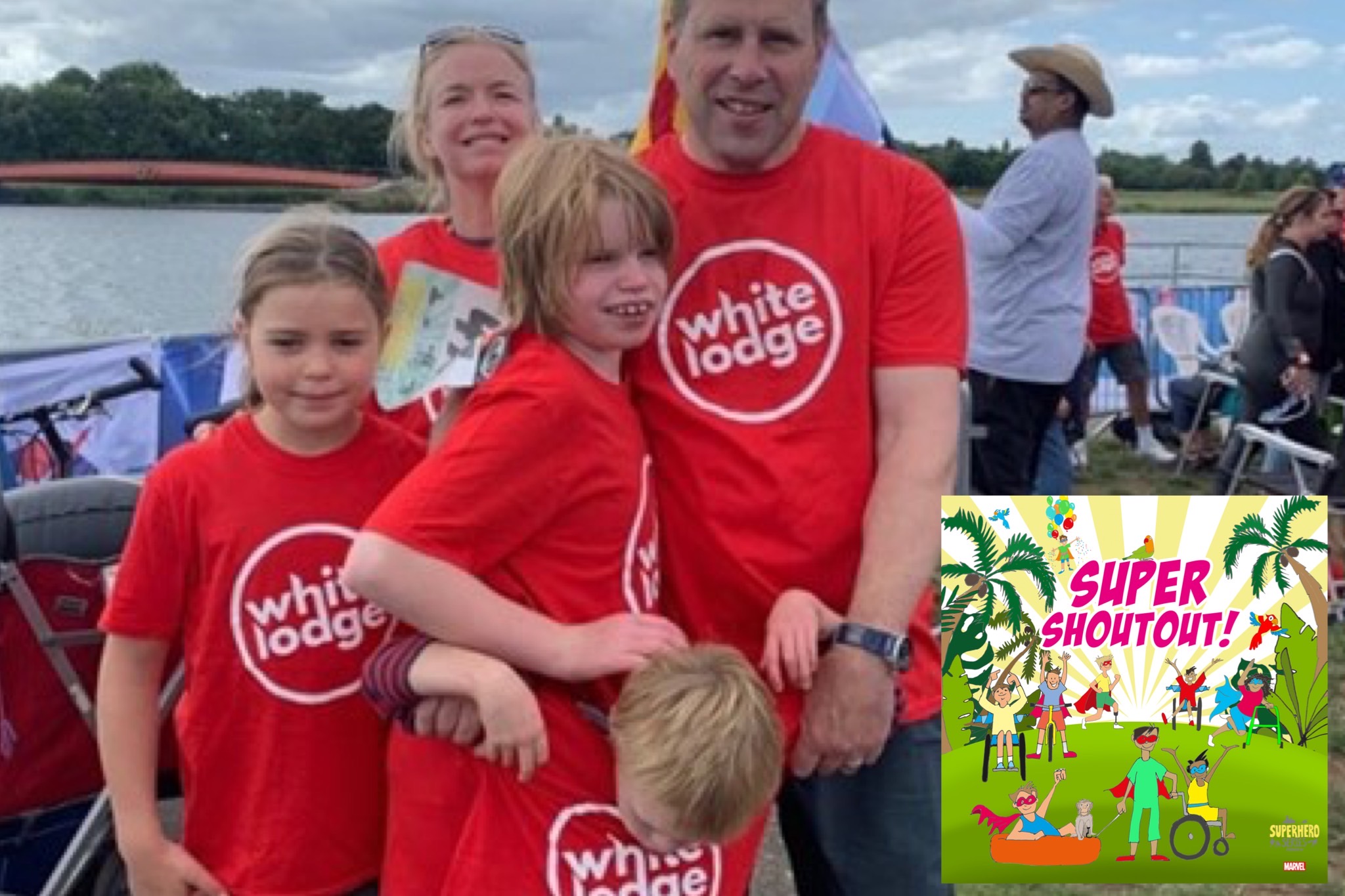 Superhero: Gabriella Skeates
Just Giving Link: https://www.justgiving.com/page/familyskeates
Gabriella has Angelman's Syndrome( non verbal, severe learning difficulties, mobility issues)
Jude has number of diagnoses- Microencephaly, unsafe swallow, Cyclical Vomiting Syndrome, gastro fed, severe learning difficulties, non verbal, autistic)
Super tri is an opportunity to have fun with other SEN families and celebrate all that is good in our lives."
Team Name: Kate's Krew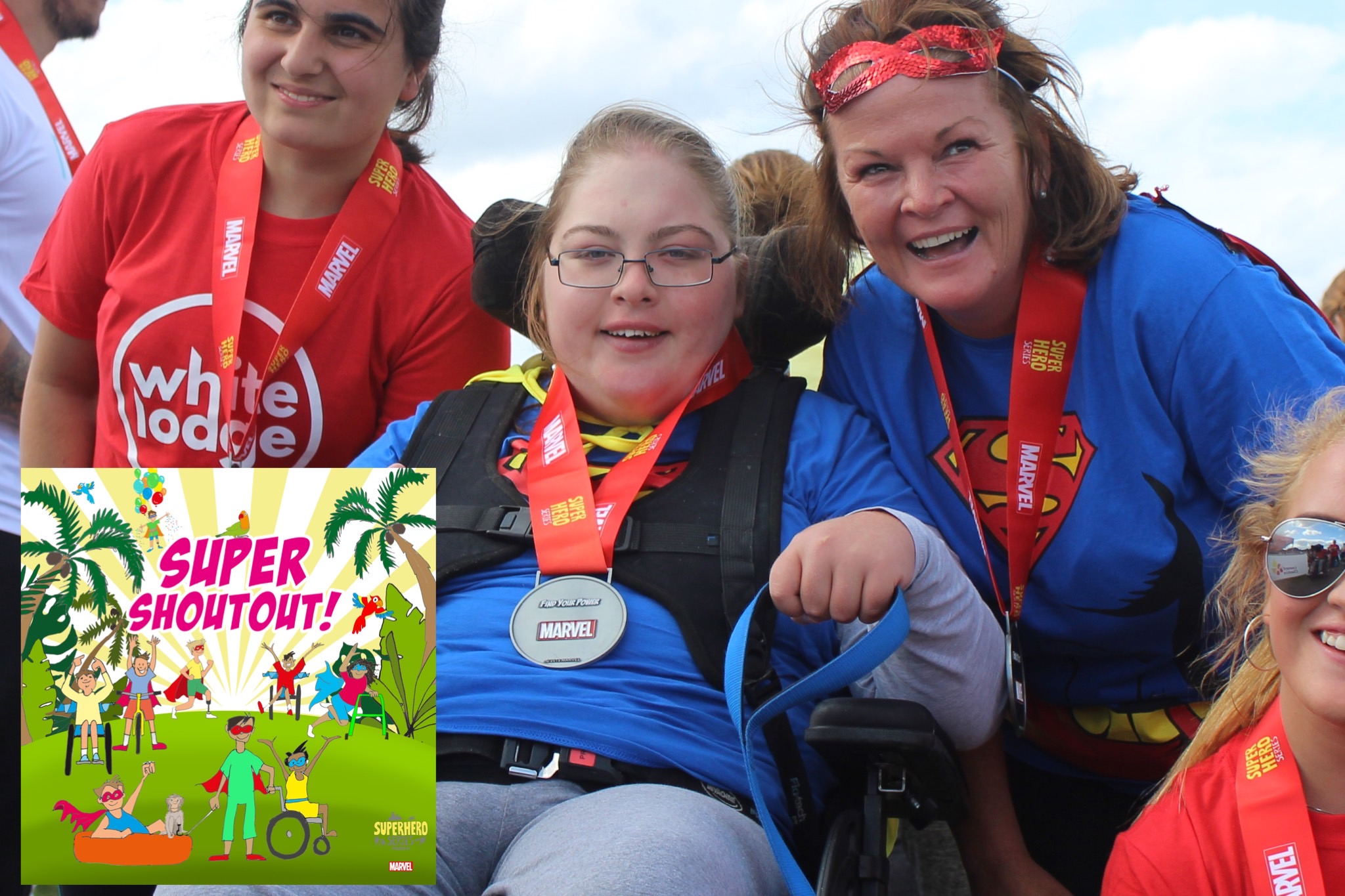 Superhero: Kate Polley
Just Giving page: Andrea Polley is fundraising for White Lodge Centre (justgiving.com)
Kate loves White Lodge. It's a highlight in her week and offers her the ability to have control over her time there in a safe, inclusive environment that has all the facilities she needs to have a great day with great care and activities suited to her needs.
"Kate is 27yr old with many complex disabilities both physically, mentally, and associated health and learning disabilities requiring full time 1:1 care and supervision.
Kate's team today are all family members including her 4 siblings, Mum, Auntie and family friend whom all appreciate what White Lodge offers Kate and all enjoy raising money for a great place.
Its fab to be able to give back to something that Kate and many others benefit from. Thank You White Lodge."
Team Name: Owen's Assemble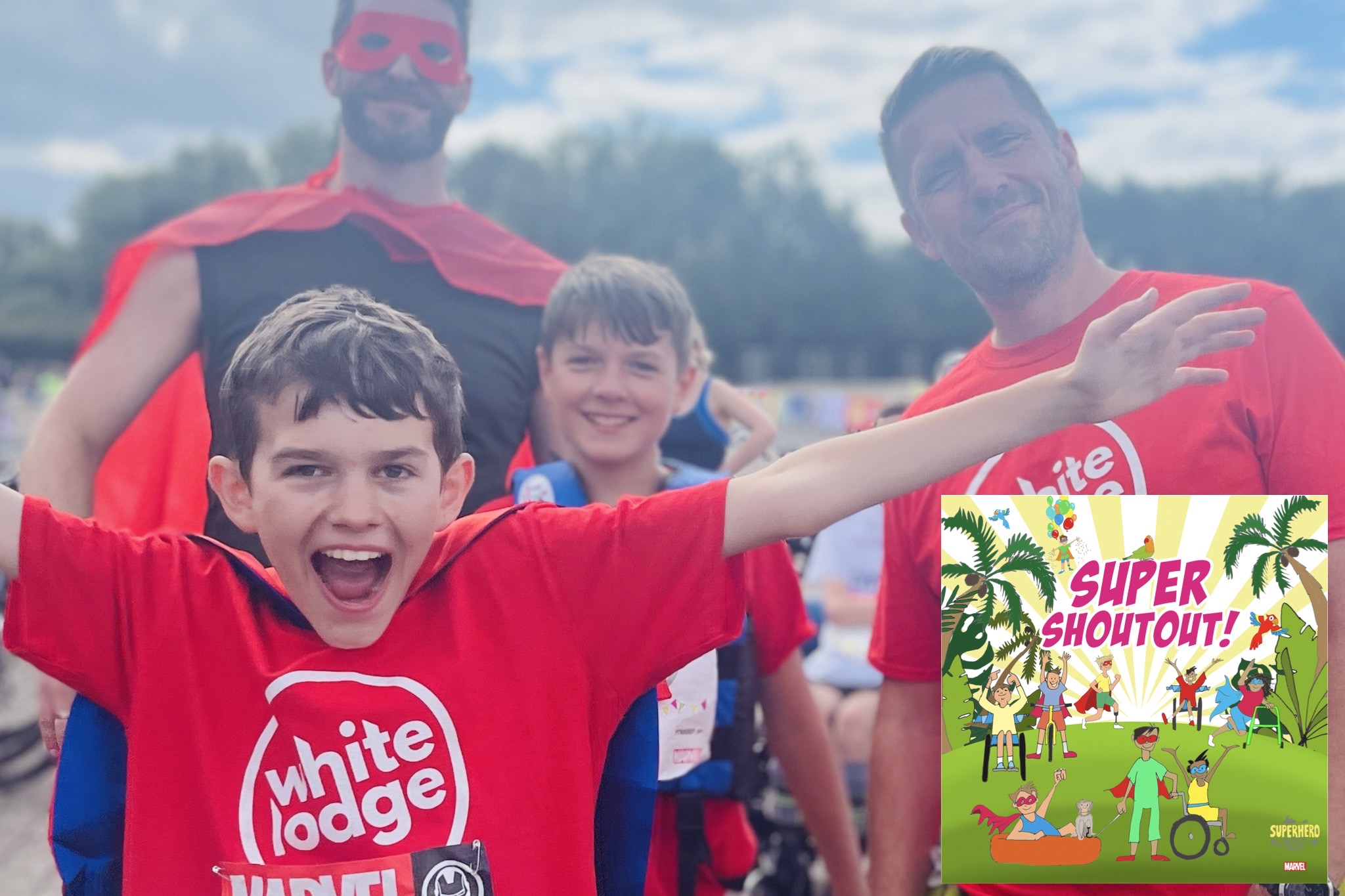 Superhero: Willem Owens
Just Giving Link: https://www.justgiving.com/page/willem-superhero-2023?checkoutMode=Headless
"Willem is 12 years old and has Autism with a learning disability. Willem was diagnosed at 5 years old, although Willem does encounter challenges surrounding his disabilities, he's always been a real fighter and tries super hard in all areas of life – he really is our Superhero. Willem is taking part with his family sidekicks, his brother Harry, his Uncle Aaron and his dad Jamie. Together they are Owens Assemble!
Willem is raising money for White Lodge because he knows how vital their services are for the disabled in our community! Go team OWENS ASSEMBLE!"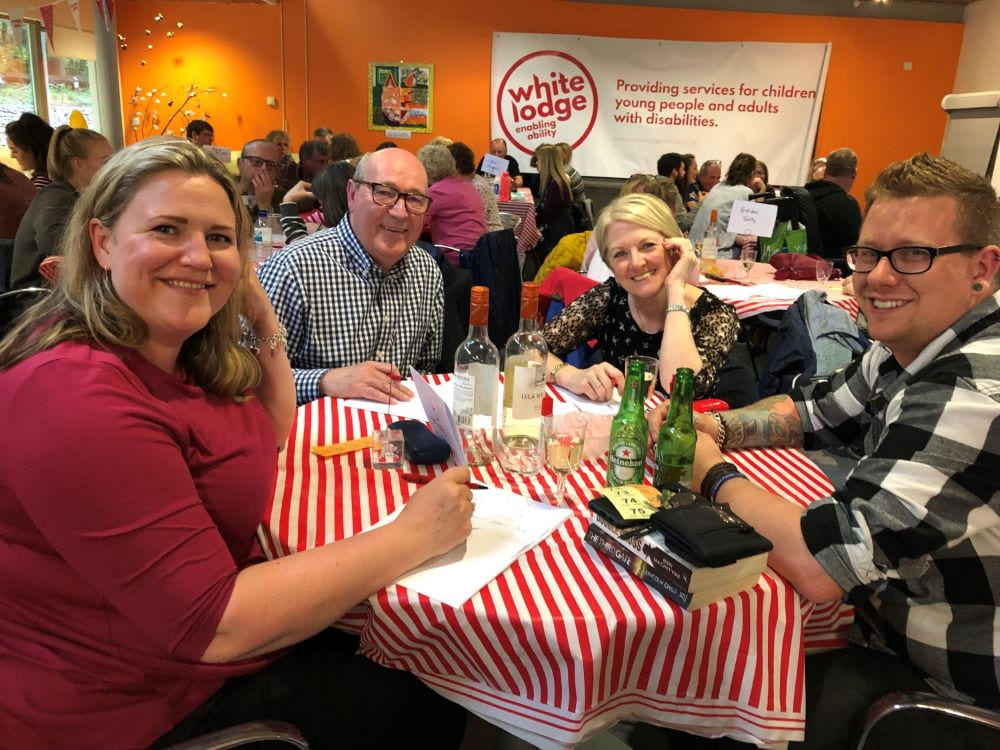 Put a spring in your step and get involved!
16 Mar 2023
We rely on volunteers in a variety of ways to help with our services but we also have some great opportunities to get involved in our events. You will be fully supported and enjoy working as part of a friendly and fun team. Get in touch with Kim for a chat about how you get involved.
You are welcome to come along on Tuesday 20th June at 10.30am for tea and cake to meet everyone and find out more.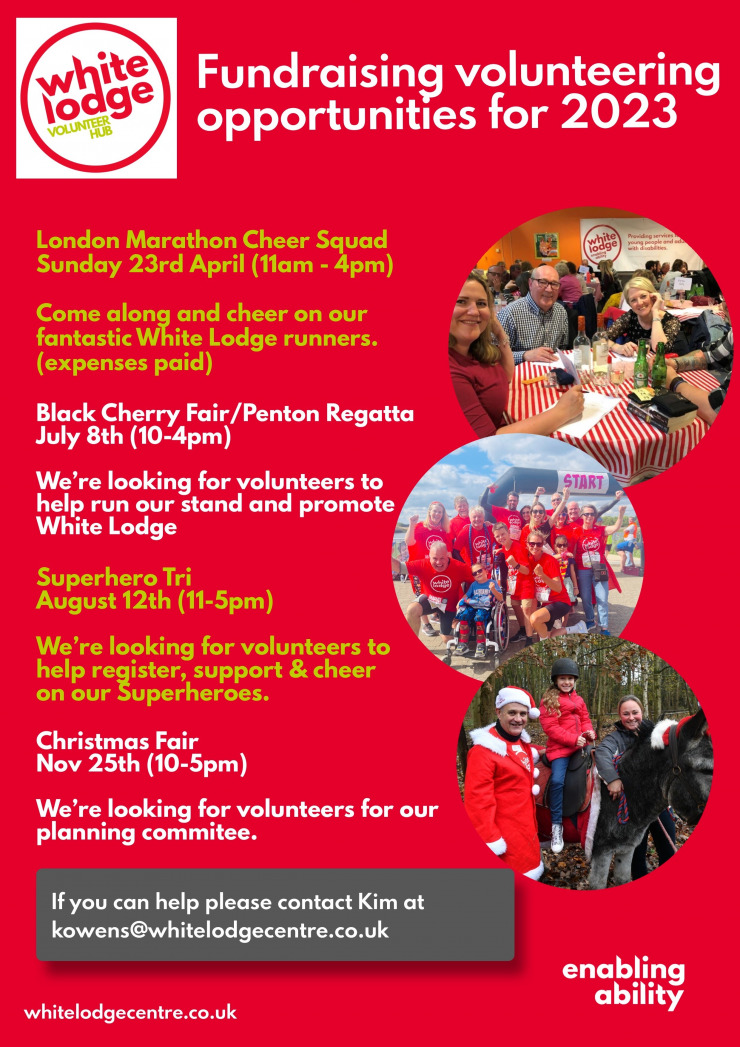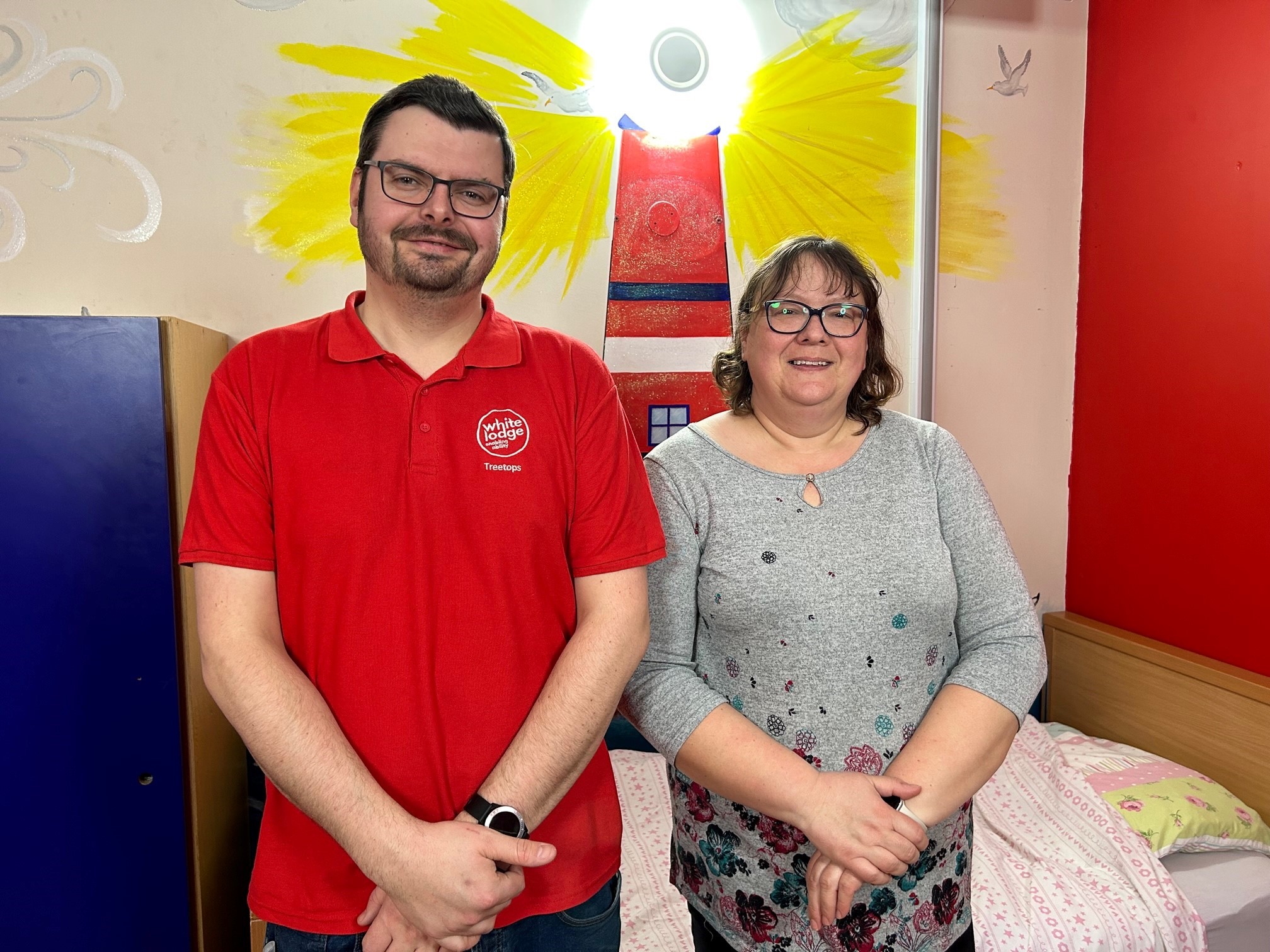 proAV support our staff training
03 Mar 2023
Thanks to our friends at proAV, White Lodge has benefitted from over £20,000 worth of apprenticeship levy funding which will enable the charity to fund essential training for four support workers at Treetops, our shortbreaks children's home.
The Apprenticeship levy is a government scheme that is aimed at encouraging and supporting employers to create a progressive range of apprenticeships that include their own industry related qualifications.
Under the Transfer to Transform scheme, those companies that do not use their levy funding are given the option to transfer their £3,000 per apprentice allowance to a local SME or charity.
Following advice from the local Surrey and Hampshire Apprenticeship Skills Hub, local Egham based company, proAV chose to donate their levy funding to White Lodge. ProAV have been actively supporting White Lodge with fundraising , volunteering and audio visual equipment support for over 10 years.
Amy Amesbury, from proAV said, "We are proud to have been a part of White Lodge's development for such a long time and when we learnt of this opportunity to use our levy funding in this way we had no hesitation in offering it to the White Lodge team."
This funding will allow four key members of the Treetops team to achieve an NVQ Level 4 Children, Young People & Families Practitioner apprenticeship diploma. This programme develops the knowledge, skills and behaviours required to work with children, young people and families to achieve positive outcomes and sustainable change in their everyday lives.
Dean and Louise are two of the staff members benefiting from this apprenticeship training.
Dean said, "Getting the NVQ level 4 will be another important milestone in my career development and I cannot thank proAV enough for helping me have this opportunity."
Louise added, "My career to date has been mainly focused on supporting adults and this investment will be great way for me to increase my knowledge and skills whilst consolidating what I've already learnt. Thank you proAV!"
Making a splash in 2023!
16 Jan 2023
Fantastic News - work has started on our hydrotherapy pool refurbishment
The last upgrade was 35 years ago!. So this was much needed as the pool is in constant use and benefits such a wide group of people of all ages and abilities.
We have the only hydrotherapy pool in North Surrey. Having access to this wonderful resource offers support to nearly 500 children and adults with disabilities and the benefits are life changing from a variety of therapy and rehabilitation programmes that improve movement and flexibility to palliative care to help with pain relief and relaxation.
The new area will include additional changing facilities, accessible doors and windows, and a re-tiled pool with additional sensory features, enhancing the experience for our service users.
There has been an ambitious fundraising strategy to raise the £175,000 needed for the project. We have been fortunate enough to secure a total of £135,000 towards this. The final £40,000 of funding is proving even harder to secure so we are asking for any help from individuals, community groups, local companies and organisations who would like to support this exciting and essential refurbishment project that will help ensure our service users have access to a world that is inclusive regardless of their ability.
The pool is the beating heart of White Lodge and work should be completed by mid March and we can't wait to see how great it will look!
If you can support this exciting project please get in touch:
Tania Gallagher
01932 567 131
fundraising@whitelodgecentre.co.uk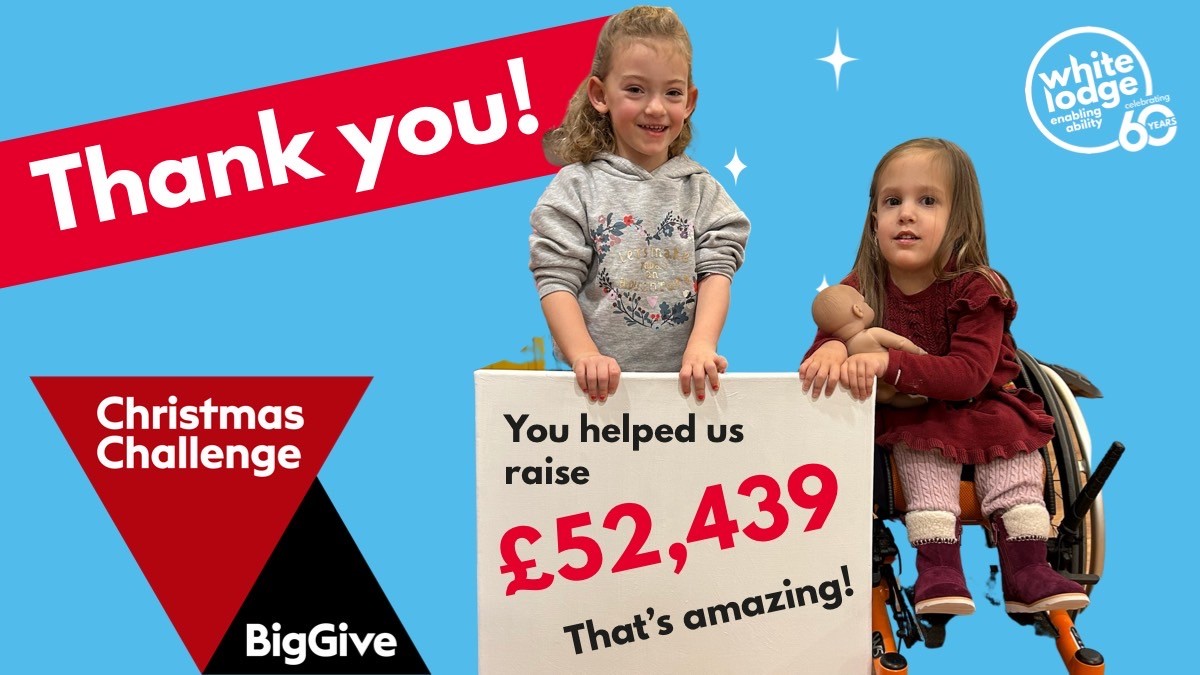 Thankyou for supporting our biggest ever Big Give Challenge!
06 Dec 2022
Everyone at White Lodge would like to thank everyone who supported and/or donated to help us raise an amazing £52,439. This is the most we have ever raised during this challenge and was an extra special year as we celebrated our 60th Anniversary.
We applied for this challenge earlier in the year and was successful as the services we are supporting are so valued and needed. The Big Give Christmas Challenge gives the opportunity for donations to be doubled for one week according to your match pot of money. We aimed to raise £45K but were thrilled to exceed this.
These funds will support life changing holistic therapy services for children aged 0-5 and essential day activities for disabled adults of all ages to maximise their abilities with life skills that provides inclusion and independence.
This has definitely made Christmas extra special for everyone here!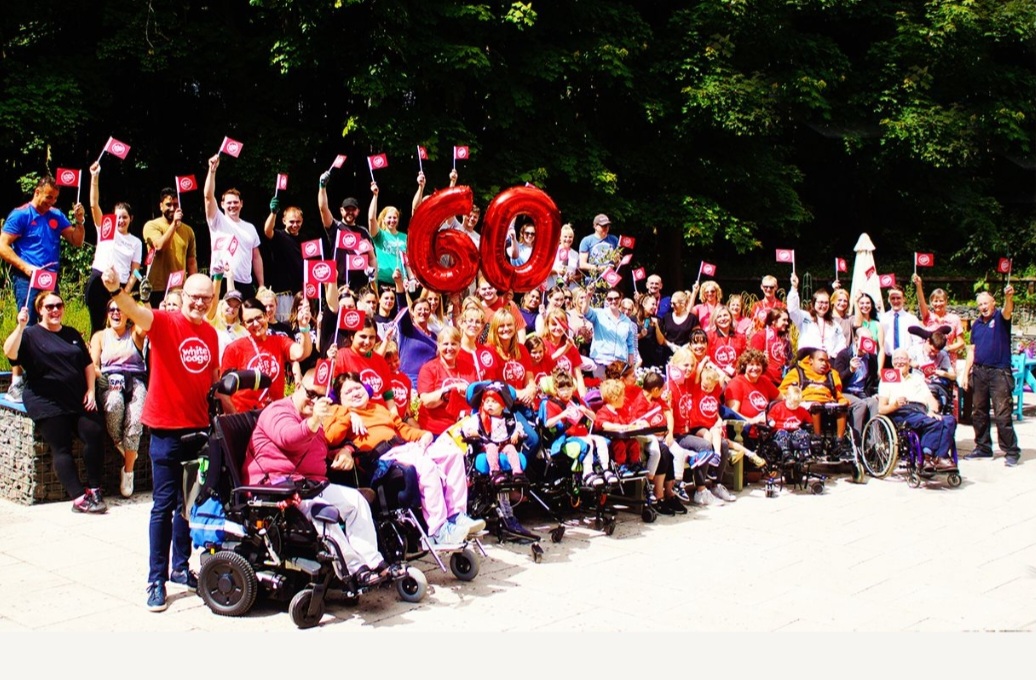 Read our 60th Anniversary Special Edition Newsletter
14 Nov 2022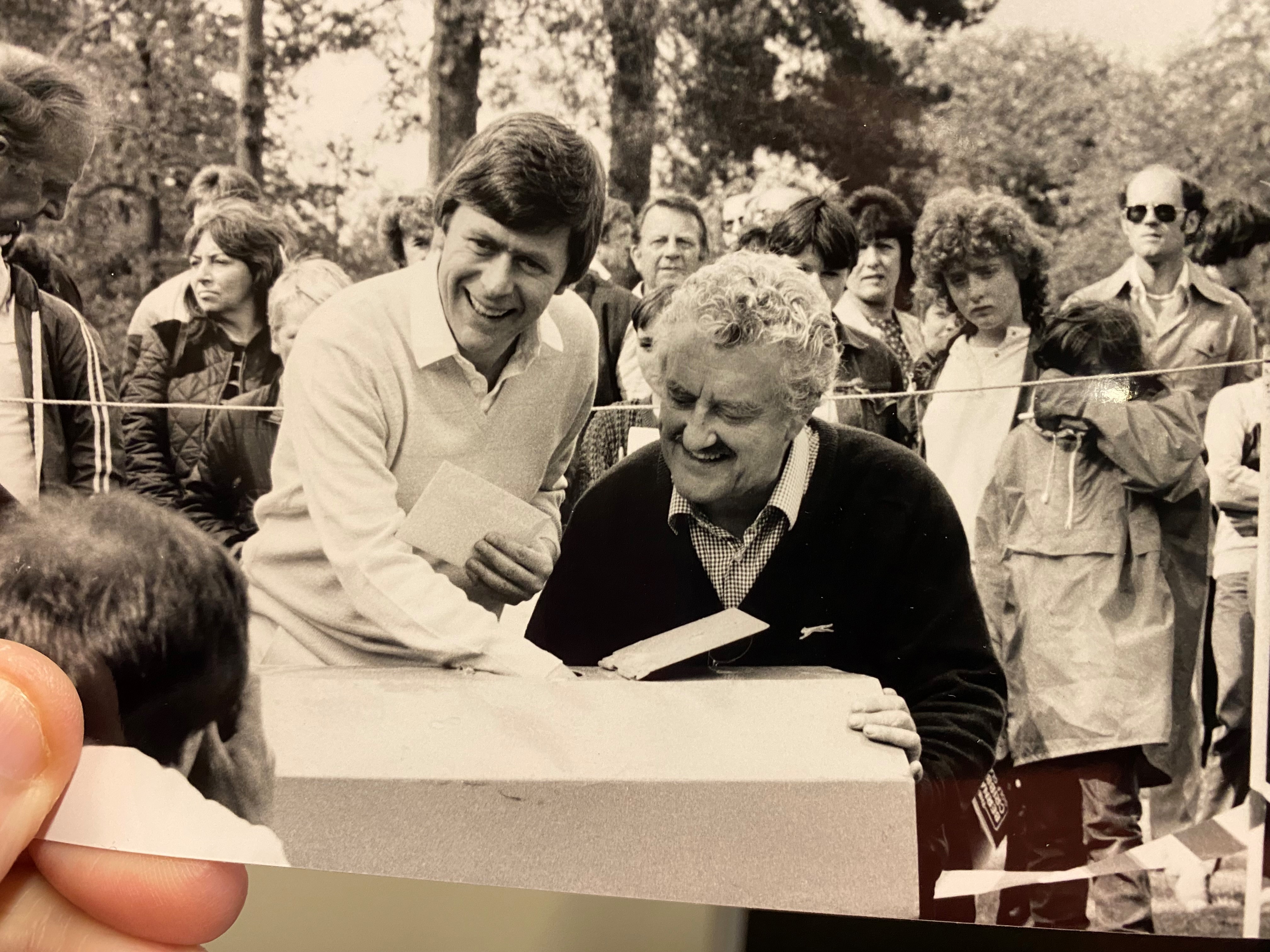 A sad farewell to a dear friend and Patron
26 Sep 2022
This Summer we bid a final farewell to our long time friend and Patron Bernard Cribbins (OBE).
Bernard and his late wife Gill did so much good for White Lodge over many years and the impact they made here can be seen today.
Bernard's contribution to British entertainment was so broad, he was simply unique and such a talented and fun character who will be greatly missed by all who had the pleasure of knowing him.
But most of all he was such a compassionate and caring man who brought many smiles to faces at White Lodge over the years. We will miss you.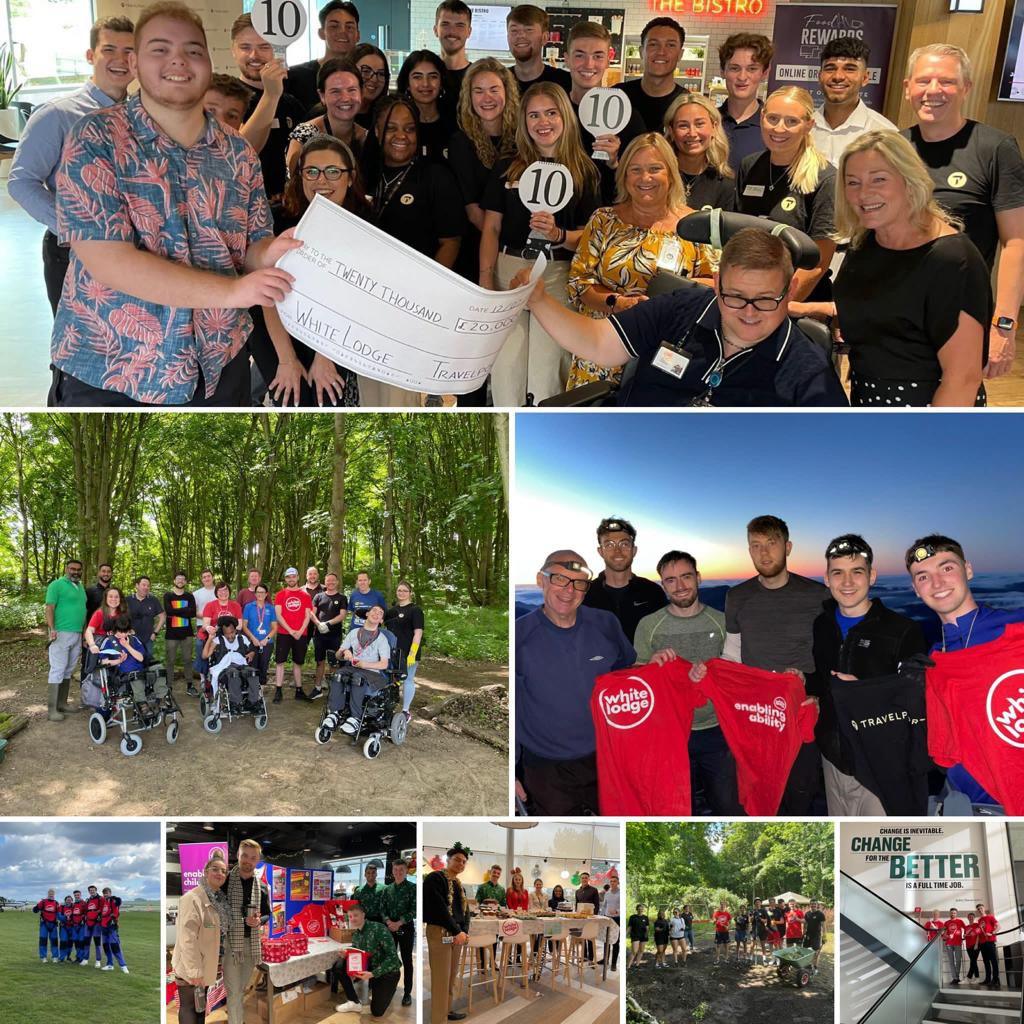 Amazing bunch of Interns raise a staggering £20,000!
10 Aug 2022
Over the last year we have been very fortunate to have the support of an amazing bunch of Interns from Travelport, based in Slough. Not only have they donated their time but they have worked tirelessly to raise funds for our life changing children and adult services
They have organised cake sales, raffles and auctions and taken part in two incredible team challenges a daring Sky Dive and the 3 Peaks climb in under 24 Hours!
As a team they have been passionate about supporting White Lodge, raising awareness of our services and organising 70 colleagues who donated their time to transform our outside garden and woodland areas. Our service users and staff have all said what a positive impact this has had and how much they enjoy their new outside space.
The Senior Leadership Team at Travelport not only supported the Interns but really embraced their Fundraising activities and kindly donated an additional £8,500 bringing the grand total raised to £20,000.
Luke Kimber managed the 21/22 intern programme at Travelport, Luke has kindly shared a few words below:
"During my internship at Travelport, my fellow interns and I had the opportunity to personally choose White Lodge as our selected charity to support with several fundraising activities. We are passionate about supporting White Lodge's mission and throughout the year, we managed and participated in a skydive event, a gruelling three peaks hiking challenge and a series of volunteer 'Travelport Care' days to help improve their garden area. Our intern cohort is very proud to have raised over £11,000 through our efforts and to have played a significant role in Travelport's commitment to 'Put People First.' As Travelport truly believes it is important to support the well-being of employees and the communities they live within, Travelport has contributed additional funds in order to provide White Lodge with a total £20,000 donation in support of its mission and the people it serves."
Luke Kimber, Business Intelligence Intern 2021/22
And finally a few words from Tania in fundraising who has worked with Travelport throughout the year:
"On behalf of all the staff and families supported by White Lodge we would like to thank Travelport for their wonderful donation of £20,000. It has been a pleasure to work with all of the Interns over the last year and to meet their Travelport colleagues. Their drive and passion has been infectious and had a huge impact on our service users and staff. They really are "Simply The Best."
Tania Gallagher, Corporate Fundraiser, White Lodge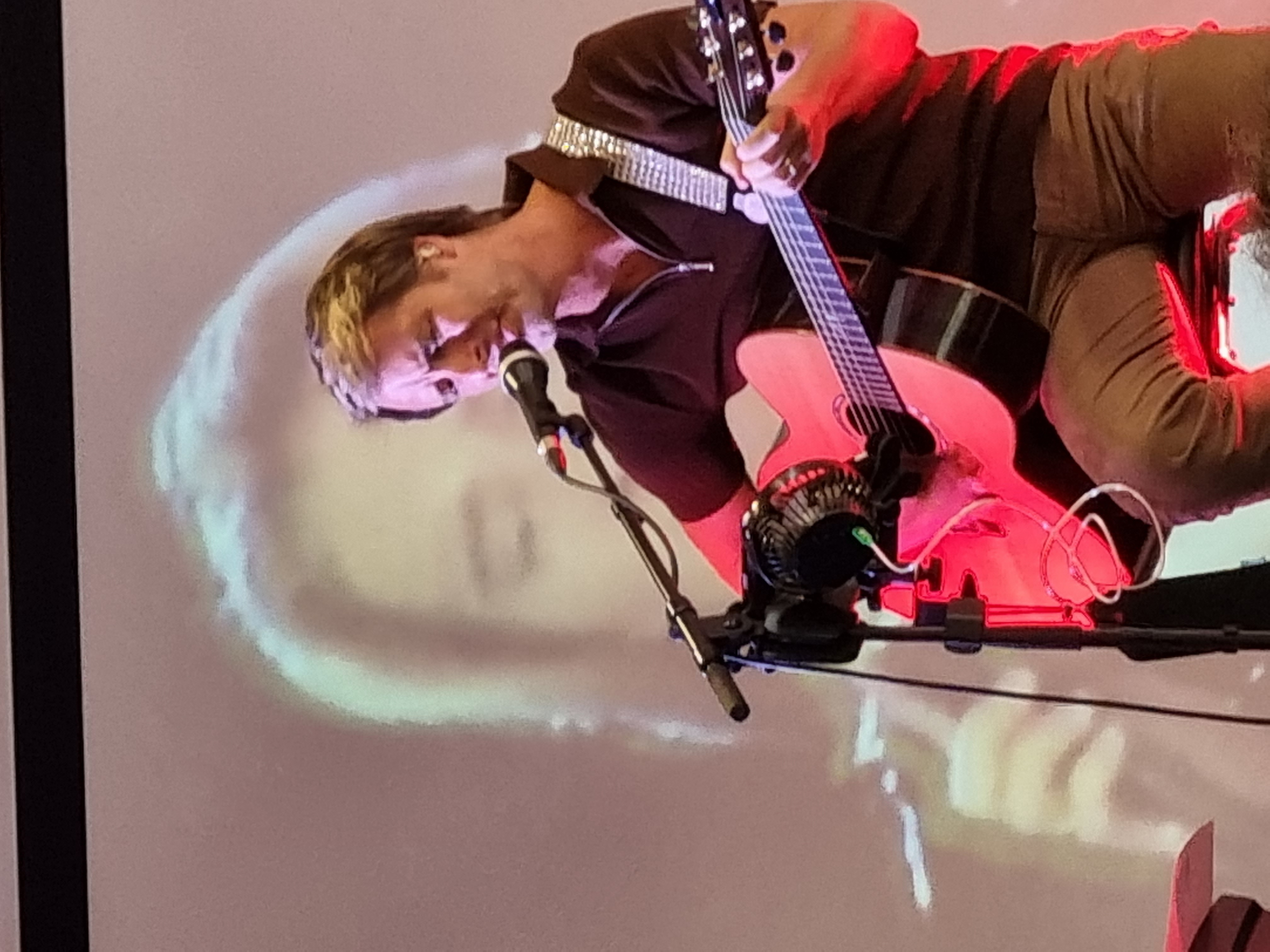 The One and Only visited White Lodge
25 Jul 2022
90's pop sensation Chesney Hawkes spent the day with us last week to help celebrate our 60th anniversary. He has been a proud Patron of White Lodge in Chertsey for nearly 20 years.
Staff and service users were treated to songs from his back catalogue, some awesome cover songs and a few new numbers. He rocked the Rendezvous café and everyone had a great time! He also paid a visit to our nursery and got the little ones up and moving, they showed a lot of intertest in his guitar, we may have a few budding musicians here!
Chesney said, "The work that White Lodge does for people of all ages with disabilities is incredible. For years I've been so inspired by the positive effects it has, enabling their lives, making them feel included and giving their families and carers enormous hope and support"
Mike Hey, Head of Fundraising and Marketing said,
"Chesney has been a such a generous and loyal supporter for many years. The children and adults love the times he spends singing songs to them and it give the families and staff a real lift. It's great to welcome him back and celebrate our 60th anniversary in this way"
Since 1962 White Lodge has supported thousands of children, young people and adults with a range of disabilities and this event is not only a thank you to the many people who have contributed to the charity's success but also Chesney's offering towards the Sixty for 60 Challenge appeal, where anyone can support White Lodge by doing 60 of anything and getting sponsorship.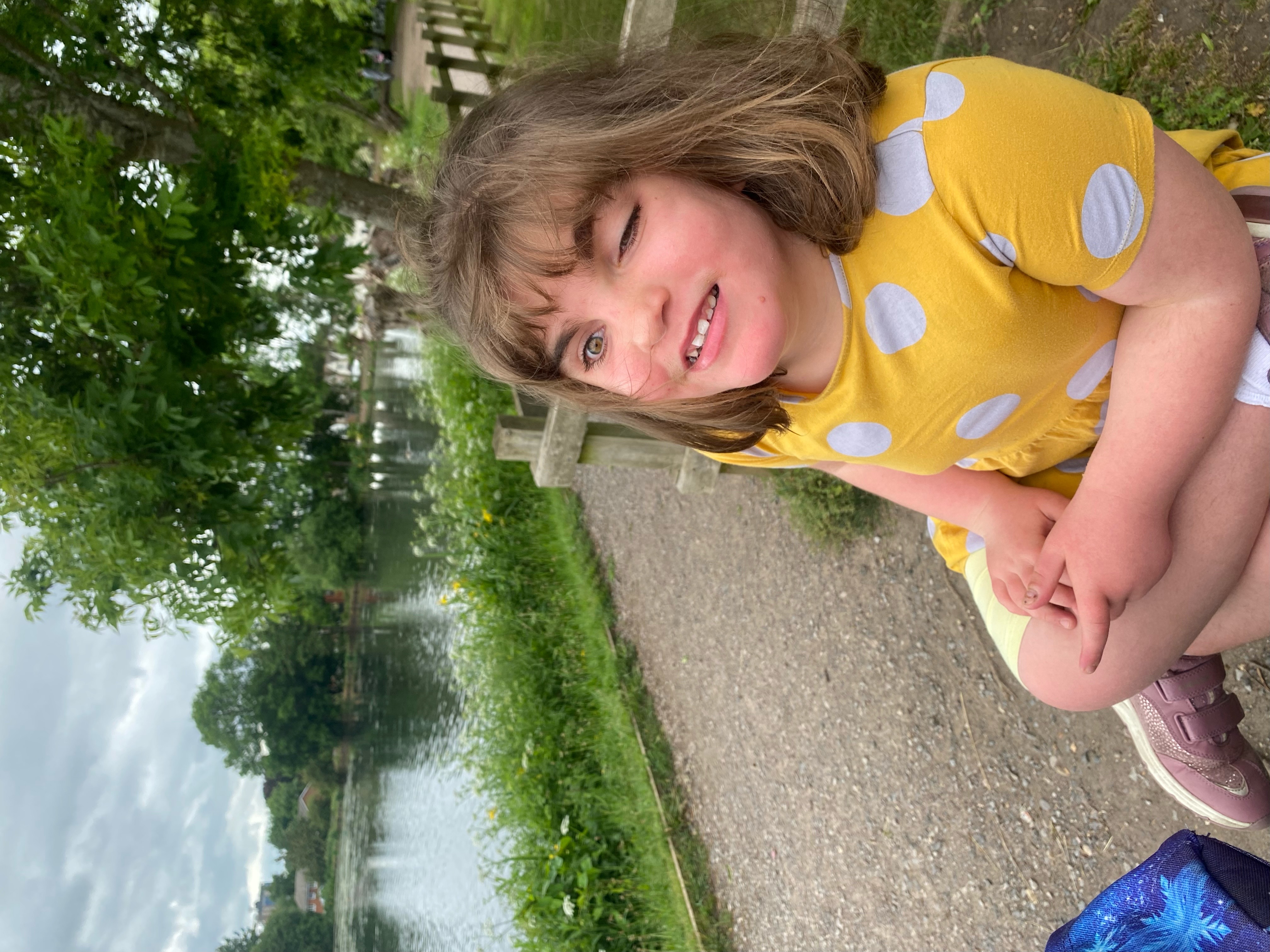 White Lodge changes lives
27 Jun 2022
Sophia is 14 and came to White Lodge for the first time at just six months old. She has a condition called Turner's Syndrome, a rare chromosomal disorder, as well as ASD, associated with severe learning difficulties and behavioural issues. This has resulted in Sophia needing intense therapy and support since birth. For the family, this can be extremely challenging because she can be very anxious and has to have strict control over her environment. This includes many aspects of home life that we all take for granted, such as watching TV, playing music, having the radio on, having friends round, or even something as simple as wearing a hat!...All things that Sophia finds it difficult to accommodate and live with.
When she is in control of her environment, Sophia is a happy, cheerful, smiley girl. Therefore, her family live by Sophia's rules to help her to remain calm and content. This puts pressure on her parents and her brother Alfie, especially in lockdown, when Sophia was unable to attend school.
"It puts a lot of pressure on us to maintain family life so that she doesn't get upset, lose her temper and become destructive. So, it makes it challenging to lead a normal life and do lots of things that most people take for granted"
Linsey (Sophia's Mum)
In lockdown, White Lodge was literally the only resource we had and it was quite simply life saving not only for Sophia, but also for us all. There is no doubt that that bit of respite for us, and one-to-one support for Sophia, saved us all as a family!"
Mike (Sophia's Dad)
Sophia is enjoying being back in school and comes to our Treetops facility, where she enjoys a short break, a range of activities, and socialising with others. It's a home from home for her and the familiarity of the environment controls her anxiety and she is happy. She also attends holiday and weekend clubs, which she loves and they enable her to hang out with her friends, just like any other teenager!
"She is so happy from the moment I drop her off until the moment I collect her, we can't thank White Lodge enough for everything they continue to do for our daughter and so many others"
White Lodge quite simply changes lives and we are needed more than ever before. As we celebrate our 60th anniversary we need to ensure we can continue to support everyone that needs us. Please do support our Sixty for 60 appeal and help us change even more lives. THANKYOU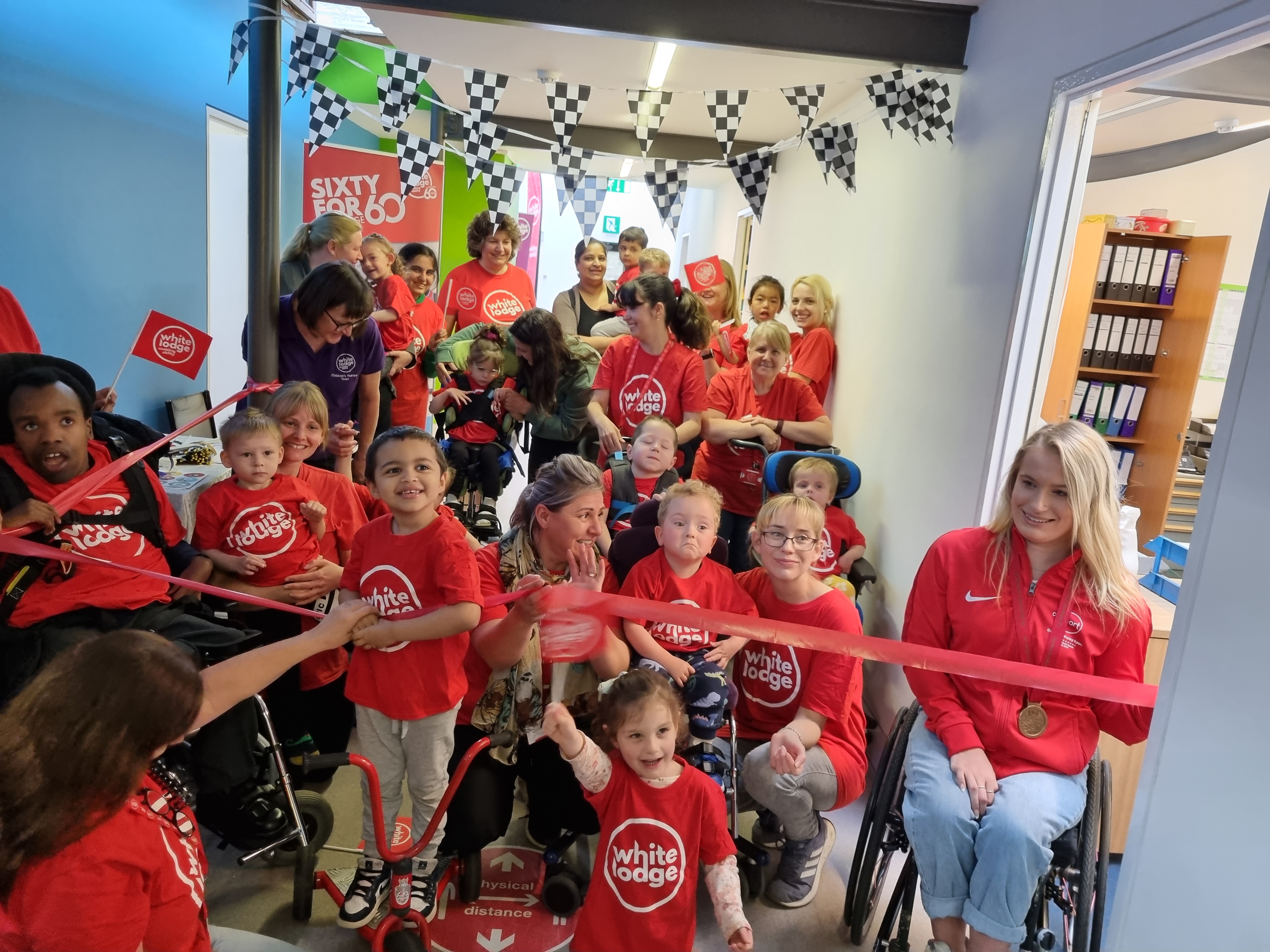 An extra special mini marathon for our little super heros
11 May 2022
Children from our specialist pre-school nursery took part in our very own annual Mini- Marathons this week. The events were extra special as due to the pandemic we haven't been able to hold any for the past two years and this year White Lodge turns 60 so we celebrated in style!
This amazing event was used as the launchpad for our 60th appeal "Sixty for 60" where anyone can support us by doing 60 of anything and getting sponsorship.
The children get to showcase the amazing progress that they making physically and emotionally as they complete laps of our purpose-built building. Whether they run, use their walkers and wheelchairs or are pushed, they are cheered along all the way by parents, White Lodge staff and supporters. This event has been running for over twenty years and we had two members who used to come to our nursery as toddlers and do the marathons return to give the children encouragement. Dominic now attends our adult centre and Olivia Gallagher who launched the event and handed out certificates. She has led a successful career in wheelchair racing and represented England at the cerebral palsy World Games and was awarded the Young Sports Person of the year at the Pride of awards in 2018.
Two of our marathon runners also joined in to support the childen in their special challenges.
It's a great celebration of the important work that our nursery provides and also gives the children a chance to become superstars for the day and be proud.
Mike Hey, Head of Fundraising and Marketing said
"The children here are so inspiring and their spirit typifies everything about White Lodge. Just seeing the smiles on the children's faces and how proud they all were was so rewarding. With so very few services like this in the area it's essential that we continually raise awareness and funds to keep White Lodge running. We will definitely need to be here for another 60 years!"
A huge thank you to everyone who took part, we all look forward to seeing you all again next year.
I'd encourage EVERYONE to join White Lodge at Superhero tri this year
28 Apr 2022
Hannah is one of our fabulous Ambassadors and is a powerchair user following an injury playing netball aged just 14. She has Complex Regional Pain Syndrome and secondary illnesses and complications.Hannah has been coming to White Lodge for over eight years, twice every week for hydro and physio and fitness.
This is a rallly call from Hannah for YOU to get involved in the amazing and truly inspiring SuperHero tri this year on August 20th. Hannah has put together a blog so please read and get inspired!
"Five years ago, I participated in the first ever Superhero Tri and have now taen part in three live events as for two years it coudlnt happen due to Covid. Its an accessible triathlon, where 'anything goes' and you get to be a superhero for the day! Floats, canoes, inflatables, flippers etc; handcycles, trikes etc and manual wheelchairs, powerchair, walking frames, blades etc are all allowed. There are no restrictions on aids you are allowed to use or what illness/disability you have to whether you fit the criteria. You do not need a classification or have a time limit. It is about inclusion. Participation and having fun, however if you want to take it seriously and competitively you can too! It was an amazing day and experience"
Read More.......https://www.whitelodgecentre.co.uk/download_file/view/1698/361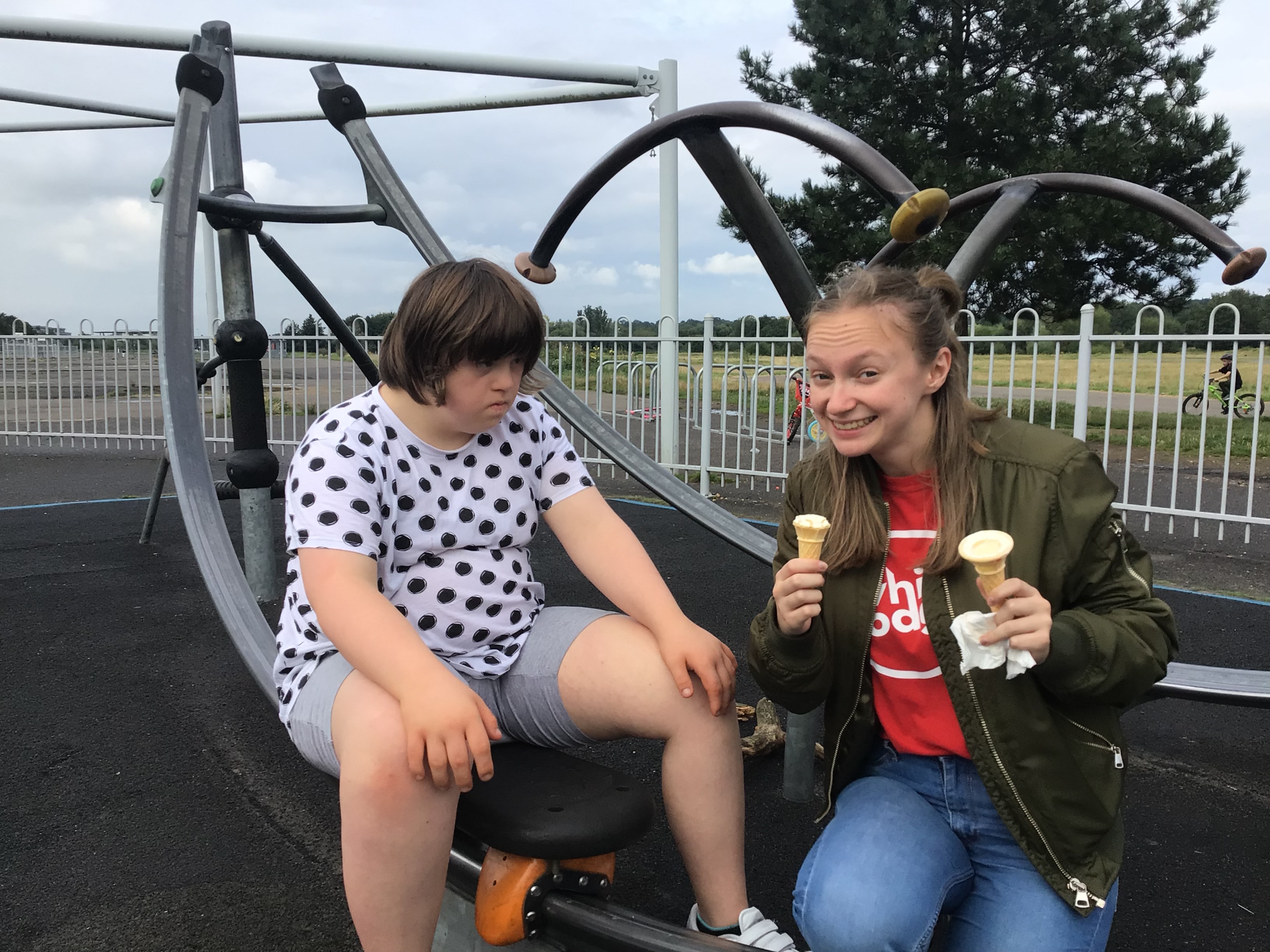 My role as a Support Worker at Treetops is so rewarding
16 Mar 2022
Serena is one of our Support Workers at Treetops (our short breaks centre that provides respite care). She is helping us to spread the word about how Treetops is such a fun, diverse and rewarding place to work.
We are recruiting for a range of positions at Treetops, so your next amazing opportunity could just be a click away:
We asked Serena (pictured) a few questions:
What is your role and how long have you worked at Treetops?
I've been working as a Treetops Support Worker for nearly 2 years.
Why did you apply to work at Treetops?
Towards the end of lockdown I was made redundant and decided that I needed to take a new direction for my career going forward. I have always loved being around children so White Lodge looked like a great place to work.
What is the most rewarding part of your job?
Seeing the kids succeed and achieve their goals as a result of my hard work.
Do you have a favourite memory during your time here? (such as a shift where you had a real positive experience with one of our young people)
Many of the young people accessing Treetops can't communicate verbally - and on a few occasions I have heard them say "hello", start to sing or use other communication methods for the first time!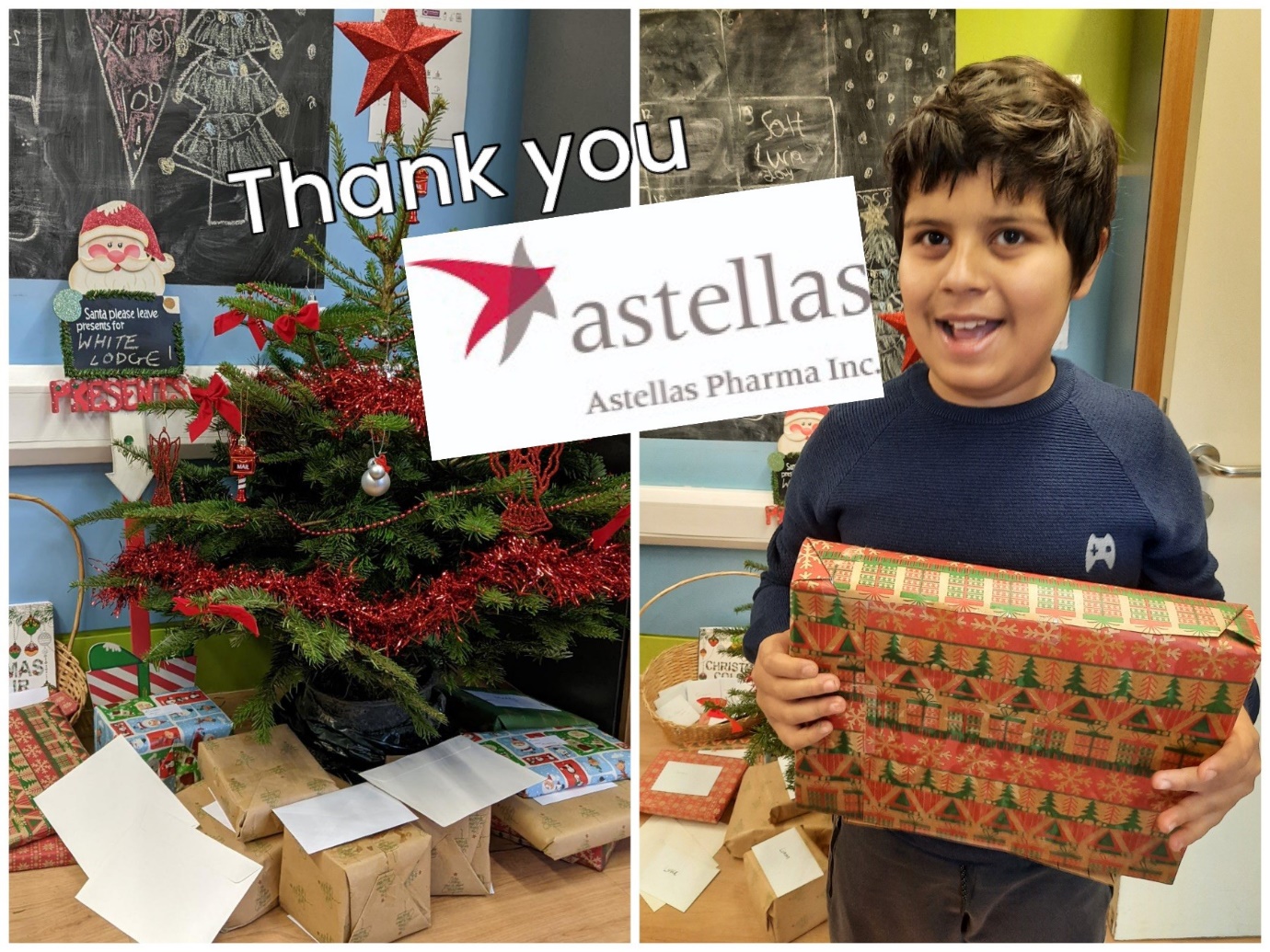 A HUGE thank you to Astellas
13 Jan 2022
Astellas have very kindly supported us over the last few years and this Christmas they made it extra special for White Lodge.
Over the years employees have very generousily fundraised and volunteered for us. Due to the pandemic this hasn't been possible BUT they managed to do two amazing things for us.
Firstly, the Astellas 'elves' got to work by gifting presents to the children that use our services. The children were sp happy and delighted and really appreciated their lovely gifts.
Secondly, they decided to donate the money that would have been spent on the Christmas party (which did not go ahead due to COVID). This provided us with a much-needed donation of £20,000. This is such a awesome amount of money and will do so much good as we head into 2022. Many of our critcal services are running at a deficit and demand is higher than ever, so this funding will make a huge imapct on peoples lives.
Mike Hey, Head of Fundraising and Marketing said,
"The team at Astellas have always been so incredibly generous and we were bowled over by the donation. These last two years have been such a challenge for everyone but for disabled children, adults and their families the impact of isolation has been enormous. This incredible donation will make a huge difference to our frontline services and we want to say a huge thank you to everyone at Astellas."
THANK YOU ASTELLAS FROM EVERYONE AT WHITE LODGE!!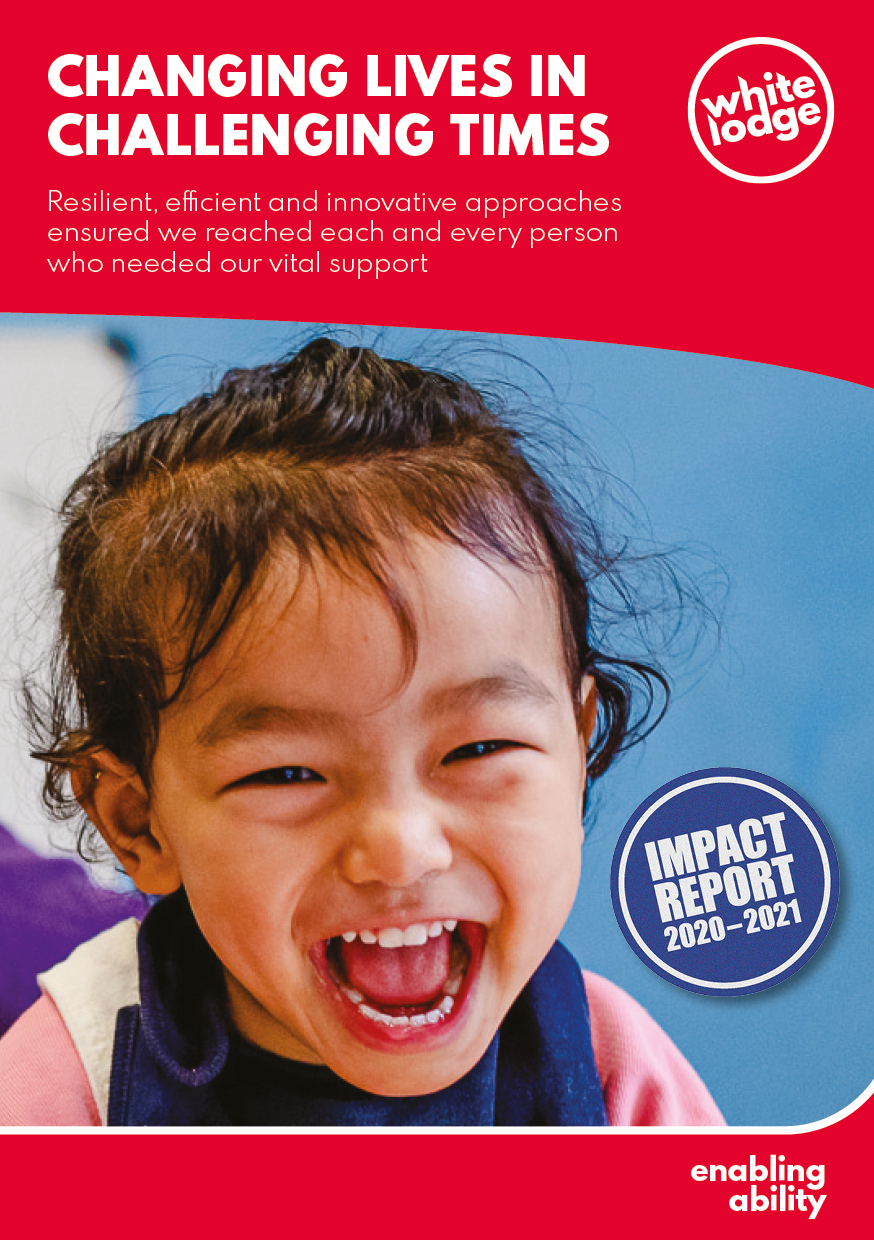 Changing lives in challenging times - our Impact Report 2020-2021
19 Oct 2021
We are pleased to be able to share our Impact Report with you all.
The last year has been very challenging for all of us but for people living with disabilities they are no stranger to the kind of exclusion that the pandemic created. Many of us came face to face with feelings of isolation from normal life, but for people with disabilities, this sense of isolation and detachment from "normal" life isn't a temporary phase - these are the challenges they face each and every day. At White Lodge we recognised this more than ever and devised resilient, efficient and innovative solutions to ensure we reached each and every person who needed our vital support.
We are very proud of the agility and resilience of our staff and volunteers, who worked tirelessly to ensure that we continued to meet the needs of everyone using our services. These achievements are captured in this report and encapsulate our successes despite the mounting challenges we faced.
We hope you enjoy looking at our Impact Report where you will see first-hand how White Lodge continues to change lives. Please do continue to support us going forward, we are needed more than ever.
Thankyou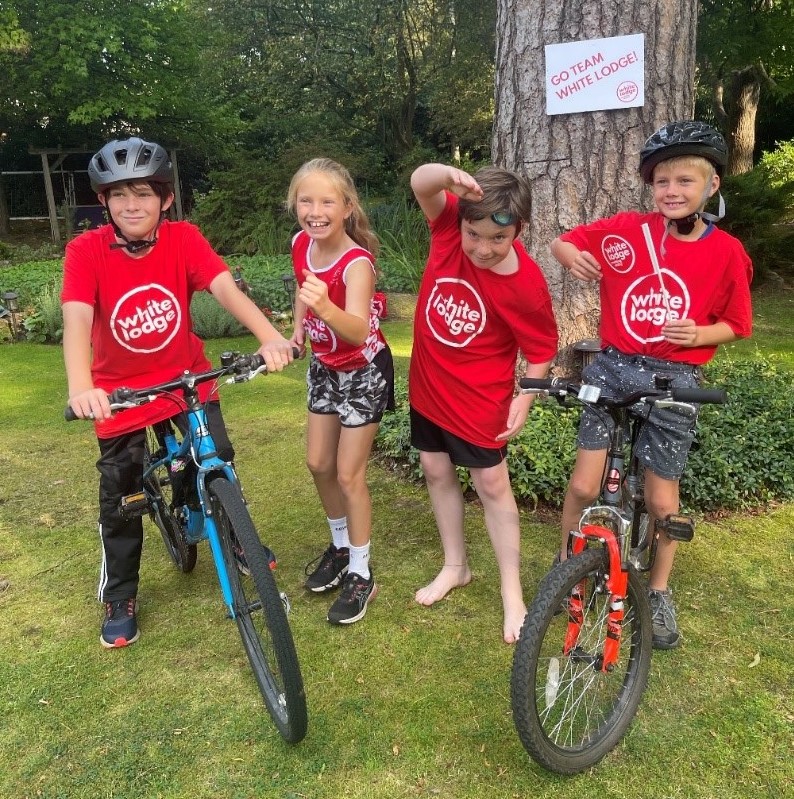 Can you help these four amazing kids get us a much needed new kitchen at Treetops??
14 Oct 2021
Four Surrey superstars are taking on the challenge of an Olympic Triathlon to raise vital funds for a new "all-ability" kitchen at Treetops (our purpose-built facility which provides respite care for disabled children up to the age of 18).
Our specialist kitchen is well used and loved by all the children who attend Treetops. Cooking and baking is such great life skills for the children to learn as well as social and fun. And we all benefit from some of the yummy goods that are created there.
But it was fitted over 15 years ago and is looking worn and tired and is in much need of some investment and modernisation. Luckily for us four superheros have stepped up to the challenge!
When our four superstars Ciara, Angus, Cian, and Robert heard about the plight of our "all-ability" kitchen they formed an alliance to take on the challenge of completing an Olympic Triathlon. The vital funds they raise will provide us with a new kitchen (heavily discounted by the suppliers John Nicholls of Banbury) and provide an adaptable, safe, and clean environment, ensuring that all health and safety requirements are up to Ofsted standards in future.
The Triathlon takes place on 26 October 2021 at 10.00 am at Windsor Great Park.
Please show your support by donating to help them reach their target and come along on the day to cheer them on (meet at Fox and Hounds near Bishopsgate School).
GOOD LUCK FROM US ALL AT WHITE LODGE!
A warm welcome to our new CEO Lesleigh Bounds
22 Sep 2021
We're delighted to announce that experienced charity leader Lesleigh Bounds is White Lodge's new Chief Executive, and took up the role in July 2021. 
Lesleigh joined White Lodge after seven years as the Director of Strategic Operations for SPEAR London, a Homelessness and Housing Charity for young people and adults in South West London. She has worked in the voluntary sector since 2007, creating services that meet people's needs and supporting people to bring about positive change in their lives. Prior to this Lesleigh worked for local authorities at a county and borough level for over a decade, where she led on the commissioning of social care services for families, children and adults.
Lesleigh is specialised in leading organisations to punch above their weight, she has a strong track record in organisational development, frontline delivery and advocating for change. She is passionate about bringing the voices of people experiencing disadvantage and Inequality to the forefront of debate and service delivery. She has successfully delivered a number of high-profile and ambitious, central government programmes and is vastly experienced in capacity building and organisational development, creating service user led business models, retaining projects and contracts in challenging funding environments, organisational change management and modernisation programmes.   
Next year, White Lodge will be celebrating 60 years of supporting children, young people and adults with disabilities so it's an exciting time to welcome Lesleigh's energy, passion and expertise to the organisation.  
Steve Carrodus, Chair of Trustees at White Lodge, said: 
"Everyone at White Lodge is delighted that Lesleigh has joined at this exciting time for the charity. She brings a wealth of leadership experience from her previous charity and social care roles. She will be a valuable asset for White Lodge as we build on our successes to date and begin to create our ambitious new strategic plan to continue supporting our beneficiaries."  
Lesleigh said: 
"I'm delighted to have joined the fantastic team at White Lodge, as we look to the future and starting thinking about post pandemic planning to meet the needs of the children, adults and families that use White Lodge services, and look forward to creating an exciting new strategy next year."