It's a WIN-WIN with the White Lodge Weekly Lottery
By joining the weekly draw, you will be supporting our lifeline services and have a chance to win up to £25,000 every week!
We have teamed up with the Unity Lottery to offer you the chance to win up to £25,000 every week. For as little as £1 a week, you could win a great prize whilst supporting the vital work that White Lodge delivers in helping children, young people and adults with disabilities lead fulfilling lives.
How and what do you win?
The White Lodge weekly lottery is managed by Unity Lottery (Sterling Management Centre Ltd), a UK company with more than 20 years' experience of running lotteries for charities.
You can play for as little as £1 per week. For every £1 you play each week you will receive a unique 6-digit lottery number, which will remain yours for as long as you keep playing. You can purchase more than one lottery number if you wish.
Every Friday, Unity generate a random 6-digit winning number sequence (all numbers are between 0 and 9). If your digits are in the same positions as the digits in the winning number sequence, you win a prize!
For example, if the winning number sequence was 6-7-4-3-0-7 and your lottery number is
7-2-4-3-1-7, you will have matched 3 digits in the sequence because three are positioned in the same place.
6-digit match wins £25,000
5-digit match wins £1,000
4-digit match wins £25
3-digit match wins five entries into the next draw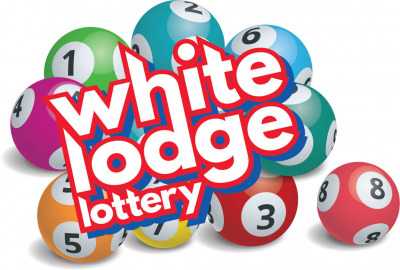 Struggling to know what gift to buy for someone?
Looking for the perfect gift and want to support a good cause at the same time? A White Lodge Lottery e-gift voucher could be the answer!
The weekly White Lodge Lottery gives entrants the chance to scoop prizes up to £25,000, with 50% of every entry donated to support the delivery of our vital services.
Lottery entrants must be 18 or over
What are my chances?
Unity offers the best odds of any platform of its kind. Because it is a number match game the odds are fixed. Every £1 entry has a 1 in 63 chance of winning one of the prizes.
How it works
It's as easy as 1,2,3!
Click the button below and pick how many £1 entries you'd like to play each week. Minimum of 4 weeks
Select to pay by Direct Debit or Debit Card
Fill out your details and click submit. You will then receive an immediate email acknowledgement and you lucky lottery numbers will follow
Please note: Your method of payment will dictate how soon you will be entered into a draw.
For every £1 played on our Weekly Lottery, a minimum of 50p will come straight to White Lodge. The other 50p is split between the prize pot and administration costs.
Check out the helpful FAQs if you have any questions!
How do I know if I am a winner?
If you win, your prize cheque will be sent to you automatically, so there is no need for you to make a claim. You can of course check the latest lottery results anytime at unitylottery.co.uk
How your support helps
For every £1 weekly entry you could fund a playworker to support a child with disabilities for half a day at one of our Play and Youth Clubs or could fund a disabled adult with 15 minutes of essential hydrotherapy in the White Lodge pool. Please visit Toby's and Jane's stories to read about the impact that these services make.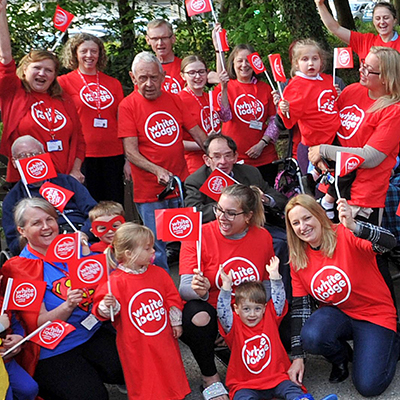 Lottery rules
You must be aged 18 or over to play our lottery. See full game rules.
Please play responsibly. Should you have any concerns or issues related to responsible gambling and would like to speak to someone about this, contact Be Gamble Aware confidential helpline on 0808 8020 133 or visit their website www.begambleaware.org for further information.
Need to talk to someone about your lottery membership? Ring the Unity Lottery helpline: 0370 0509240 (Mon – Fri, 9am – 5.00pm) or alternatively, please fill in this contact form.
The promoter of this Unity Lottery is White Lodge Centre, Holloway Hill, Lyne, Chertsey, Surrey, KT16 0FA.
White Lodge Centre is licensed and regulated in Great Britain by Runnymede Borough Council under account number 012981.
A minimum of 50% of the total lottery proceeds go to supporting the work carried out by White Lodge Centre, 18.4% on prizes and 31.6% on expenses and administration of the lottery.