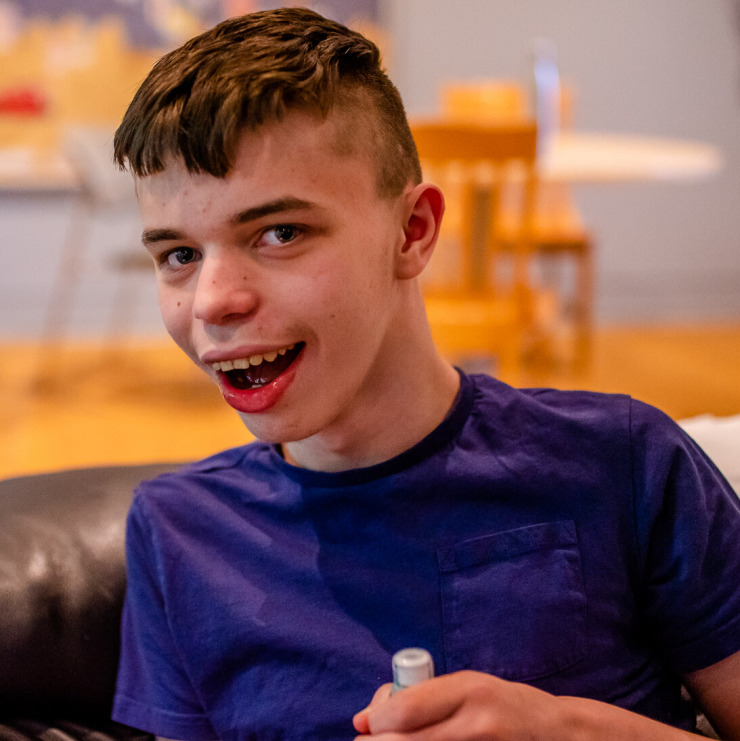 Treetops is our wonderful childrens home that provides short breaks for disabled children up to the age of 18
Flexible support
We are here to support you when and how you need it, whether your child simply comes for tea, spends a day with us or stays overnight. Treetops is open six days a week, 50 weeks of the year.
Great facilities and activities
It's a social and fun environment where we strive to incorporate the ideas and wishes of the children to ensure that they are stimulated and enjoy their time with us. Parents can be rest assured that Treetops provides the best in terms of health and safety and we are regulated by Ofsted, and currently rated good.
Whilst at Treetops, the children socialise, explore and make the most of our accessible and specially adapted activity spaces, which include a sensory room, a large sensory garden and play area, chill out lounge, TV room and large adapted kitchen where the children are encouraged to develop their own life skills through cooking activities. If staying overnight, they'll rest and sleep in one of the six themed single bedrooms that overlook our lovely garden.
Opportunities to get out and about
The children are also actively engaged in choosing activities they enjoy off-site. They are encouraged to engage in age-appropriate leisure activities that they might otherwise not be able to participate in.
Social worker/parent makes contact with Treetops Manager.
Manager will assess if the service is appropriate and has capacity for provision.
Manager to arrange home and school visits and speak to other professionals involved in the care of the child/young person.
Manager to conduct an 'impact risk assessment' which will detail if the service is able to safely meet the needs of the child/young person.
Manager/Key worker will make an appointment with parents/carers to compile a detailed All About Me document.
Financial arrangements to be confirmed with your social worker.
Settling in sessions to be arranged to introduce the child/young person to the service.
Ongoing risk assessment to ensure the needs of the child/young person are continually being met.