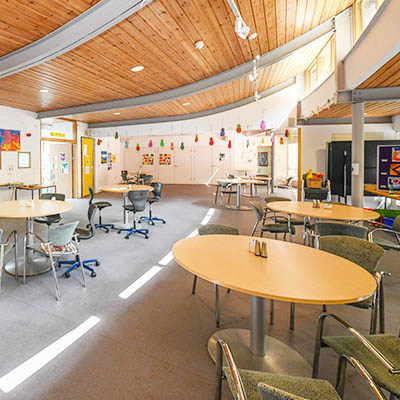 Rendezvous is our fully accessible hub, where adults with disabilities can access a range of great services and support including diverse social day activities, fitness and rehabilitation, clubs and trips out and so much more. We provide support for all those with physical disabilities and neurological conditions, but also for families and carers. The hub is very much like a family, with a warm welcome and a smile for everyone.
Open 10am – 4pm Monday-Friday (with additional clubs at weekends)
Take a look at what we have to offer and do contact us for a tour around and/or a free taster activities session. Click on the map to have a proper tour around, but these are just some of our facilities: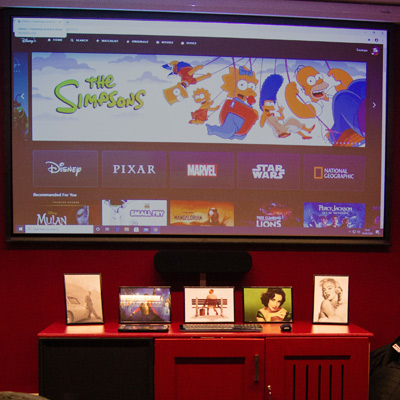 Café
A spacious specially adapted café that is open to all to socialise, enjoy a coffee and freshly prepared home-cooked food daily. Our cafe really is the hub of Rendezvous and is where everyone can get together.
Cinema Room
Our very own cinema room that opened in 2020.
Therapy Gym
A specialist gym to provide physiotherapy and fitness sessions through the use of specially adapted exercise machines and bespoke therapies.
Fitness Studio
A space to enjoy the benefits of bespoke one-to-one and/or group exercise classes.
Art Studio
A well equipped art and ceramics studio providing a range of opportunities to produce a diverse range of art, textiles and ceramics with our on-site kiln. Adults with disabilities can access specialist equipment to enable them to participate at all levels.
Pulse Den
A fun chill out room for our PULSE members to hang out and socialise in.
Communications room
A space to enjoy a range of activities from ipad fun and music appreciation to topical discussions and games.
Chill Out Comms Room
An area to unwind and socilaise.
Alternative Therapy Room
A space to benefit from therapies.
Sensory Garden and patio
Specialist sensory garden and patio area to enjoy our lovely outdoor areas.
Contact us