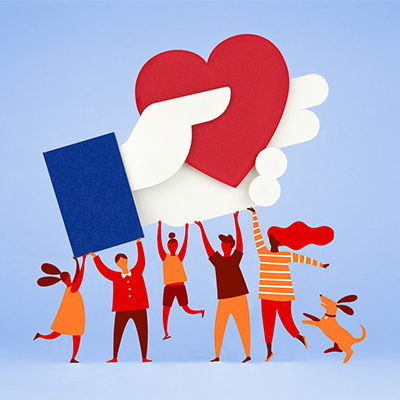 Whatever you do, do it for White Lodge and help us enable ability in everyone who comes through our doors
Choose your thing
Is there something you love doing? or a new challenge that you keep thinking about? Be it a run, a bakeathon, climbing a mountain, cycling to Paris or diving into a swimathon. Whatever you're thinking of doing let us know as we are here to support you!
Help us to continue supporting people with disabilities
Whatever you raise, every penny will help us to continue supporting people with disabilities who reallly depend upon our services. We need to fundraise for over £550,000 every year to just keep our services running, so we need you!
Facebook Fundraising
Raise money and awareness for your cause on Facebook.
Starting is easy - Facebook will help you get started and give you tips to reach your goal.
Share with friends - Connect friends to your cause and gain supporters across Facebook.
Get donations - People can donate to your fundraiser in just a few clicks without leaving Facebook.
Click on the link to start fundraising now! https://www.facebook.com/fund/WhiteLodgeCentre/
Are there fees for donations made on Facebook? Facebook cover all fees for donations made on Facebook to charitable organizations. 100% of the donations go to White Lodge.
Get started
Just get in touch with us via the form below or contact the fundraising team for help and support. We can't wait to hear from you.
Contact us