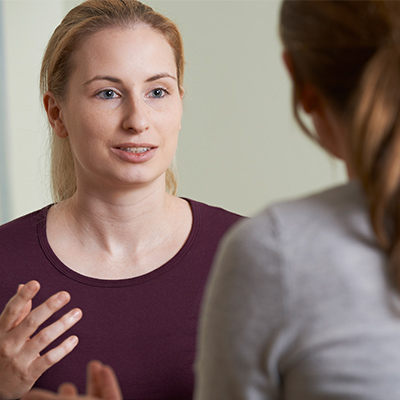 Face2Face offers a free and confidential 1:1 befriending service for parents of children with a disability.
Have you recently learnt that your child has a disability? Perhaps the news came as a complete shock to you? Maybe you have known about your child's disability for a while but are finding things difficult at the moment?
If you are the parent/carer of a disabled child, we can help.
All our befrienders are parents who have been trained to give the best possible support to others. They provide 1:1 support in your own home, without judgement or agenda. As the befrienders are parents themselves, they can remember how they wanted to talk to someone who understood what they were feeling at the time. Many people find it invaluable to have another parent who can simply listen and understand.
NEW: we are also now running a Dads befriending service, more details HERE (Please contact the Face2Face Co-ordinator for more details and before attending E: face2face@whitelodgecentre.co.uk T: 01932 56713)
Could you help other parents?
There is also the opportunity to become a befriender yourself. You will get full support, and we run a training course to ensure that you are equipped with all the necessary skills.
For more information please contact our Face2Face Co-ordinator, Miriam Wichmann (Wednesday and Thursday – term time only). Contact details are below.