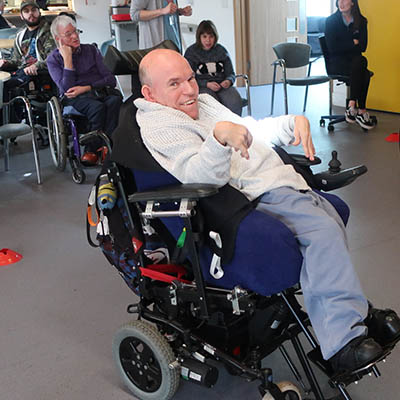 We are aware that there can be numerous challenges in participating in sport and games for people with disabilities. However, being involved can improve health, well-being and quality of life for everyone.
At White Lodge, we strive to provide opportunities that enable everyone, regardless of ability to benefit from a range of activities.
You could be improving your movement by joining in with our fun Boccia game (a ball sport similar to bowls) and playing table tennis, or developing your co-ordination and balance with a range of fun and social games on Wi Sports.
We also run fit-and-fun sessions to get the body moving through various games, from target practice to golf. This really helps increase fitness and strength, but the priority is always fun!