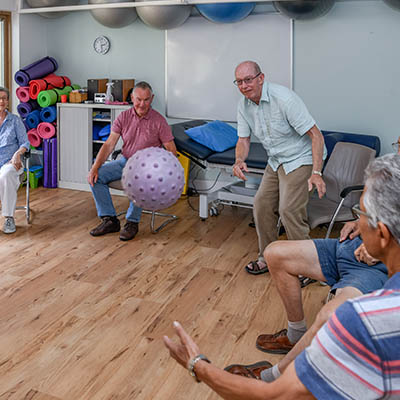 Our group exercise sessions are aimed at people with Multiple Sclerosis or Parkinson's Disease. We also run a weekly neuroFit exercise class which is designed to help people with neurological conditions to improve their fitness levels.
An assessment is required by a member of the therapy team before joining any exercise group.
To be able to join our Parkinson's exercise group you need to join the Woking or Staines branch of Parkinson's UK.
For our neurofit exercise class you may require a course of physiotherapy treatment prior to attending the class, this is to ensure you are at the baseline fitness level required. This will be established on the initial assessment.
Contact us
Please get in touch for details of referring into our services and pricing.